There's something about farmhouses that takes you back to your childhood. Perhaps it's the simplicity and practicality of a farmhouse interior design that has become their defining characteristic over the years. And although this same simplicity and practicality would fit in seamlessly in current modern, minimalist design trends, their sage green and buttermilk yellow interior don't.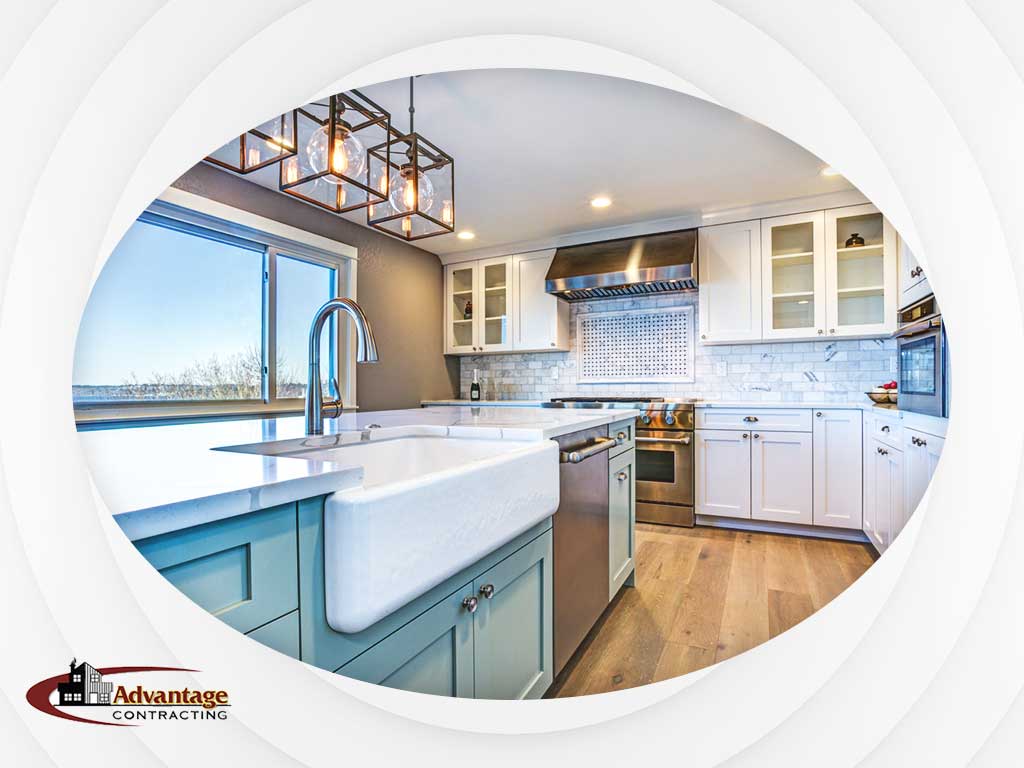 Luckily, modern farmhouses in NJ do away with these sickly colors while retaining the farmhouse's classic architectural appeal. Advantage Contracting, one of the top home addition companies in the state, shows you how the modern farmhouse did that.
Practicality Predominates in the Modern Farmhouse
Farm life—and by extension, the farmhouse—has always been associated with practicality; everything had an immediate purpose. Naturally, this characteristic would carry over to the modern farmhouse.
Focusing on practicality means your furniture and storage options would be featured more prominently than decorative elements. Ease of accessibility and use would also govern the use of space, which a home addition contractor can help you optimize.
Wooden Furniture and Industrial-Inspired Design Elements
Simple wooden furniture is omnipresent in traditional farmhouses. These weren't the most comfortable furniture, however. Modern farmhouses strike a balance between the utilitarian roots of farmhouses and the comfort-oriented focus of modern homes by adding a few pillows, cushioned stools, and plush couches, providing a nice contrast to the weathered natural materials inside.
Apart from wooden furniture, heavy machinery was also an omnipresent feature of rustic farmhouses. Modern farmhouses incorporated that feature by using metal furniture and design elements. When considering such modern farmhouse elements, keep in mind the modern farmhouse's focus on practicality; these design elements also have to serve a purpose.
Neutral Colors
Gone are the sickly colors and animal-print wallpapers. In a modern farmhouse, all you'll find are neutral colors. Most modern farmhouses use white as the dominant color and earthy shades as secondary colors.
Modern Farmhouse Contractors in NJ
Before you start remodeling your home into a modern farmhouse or try to incorporate some of its elements, consult a modern farmhouse additions contractor. Remodeling is complex and tiring work, so it'd be better to let qualified experts handle it.
If you're looking for a kitchen remodeling contractor, only hire a reputable one, like Advantage Contracting. To get a free estimate, call (862) 292-0003 or fill out this form. We serve homeowners in Kinnelon, Wyckoff, and Wayne, NJ.