Kinnelon's Go-To Resource for Home Remodeling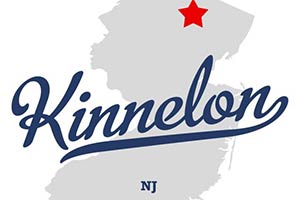 Advantage Contracting offers a wide range of remodeling projects to homeowners in Kinnelon, NJ, and the surrounding areas. Whether you're looking to upgrade just one room, like your kitchen or bathroom, or want to remodel the entire house, Advantage Contracting can help. Contact us today and let us know how we can turn the vision you have for your home into a reality!
Remodeling Services You Can Trust
Advantage Contracting brings 25 years of experience to every home remodeling project we do. Whether you need your bathroom, kitchen or whole home remodeled, our team of professionals can complete the job in an efficient, timely manner and at a fair cost. We also handle each aspect of remodeling projects, so you don't have to worry about calling a separate electrician, plumber, etc.
Some of the home remodeling projects we offer include:
Home Additions–If it's more space that you're after, Advantage Contracting can help. Whether you're looking to expand your living room, add space to your garage or build a walk-in closet, we'll deliver exceptional results for whatever project you have in mind.
Bathroom Remodeling–When it's time to upgrade your bathroom, Advantage Contracting can handle each step of the remodeling process — that includes everything from initial demolition to installing plumbing and new fixtures.
Kitchen Remodeling—Advantage Contracting can handle any kitchen remodeling project from start to finish, whether you're looking to overhaul the whole room or just want to update cabinetry.
Customer Satisfaction Is How We Measure Success
It's not enough for us just to finish our home remodeling projects. We want every one of our Kinnelon customers to be happy with the work that we've done. We don't measure success by how many home remodeling jobs we do, but rather how satisfied our customers are with the project. It's been that way for 25 years, and will continue to be our standard.
Contact Advantage Contracting Today To Learn More
If you live in the Kinnelon, NJ, area and are looking to remodel your home, get in touch with Advantage Contracting today. We offer quality work for a fair price. Call (973) 696-0333 or complete our request form for your FREE, no-obligation estimate.