Deck Building Done Right
A deck provides the perfect spot to host a party, enjoy dinner outside, or lounge alone with a good book. There is nothing better than grabbing a drink and enjoying the cool breeze while kicking back and relaxing on a beautiful deck. Adding one can improve your quality of life and your home's value. However, constructing a deck can be a laborious project that will chew up your time and energy.
In other words, this is not a DIY (do it yourself) project. Our unique deck builders are here to create the perfect new deck at your New Jersey home. See for yourself what our customers have to say about their Advantage Contracting decks!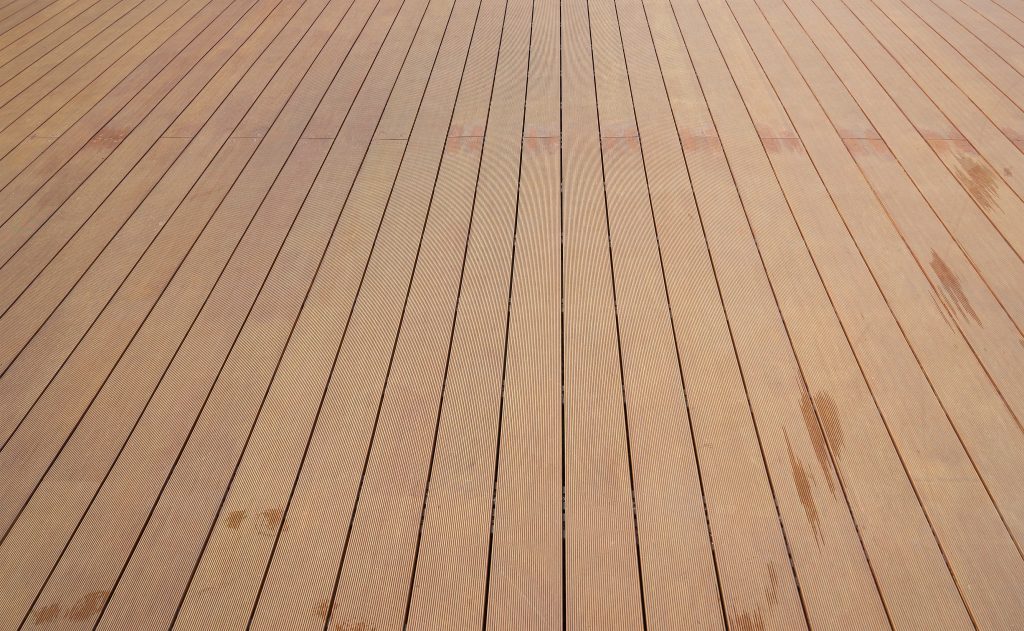 The Right Deck for Your Home and Yard
The look and style of your new deck should suit your house and backyard. This is precisely why Advantage Contracting goes out of its way to fully customize each customer's deck with style and functionality. Rest assured, your deck will not look exactly like those of our other customers nor a neighbor's — unless that's what you have in mind!
Meet with our NJ deck contractors, explain what you are looking for in your new deck, and we will turn your vision into a reality. If you have an existing deck that needs some TLC, or other parts of your home remodeled, our team can do that too. From customized steps to unique rails and beyond, we go out of our way to personalize the components of each deck for every single customer.
Unparalleled Craftsmanship
Above all, the craftsmanship of your deck matters the most. Though great deck aesthetics are certainly important, the deck is only worth the investment if it holds strong for decades. Put your faith in Advantage Contracting's elite craftsmanship and get a deck that will hold strong for years, even amidst inclement weather. Our custom deck builders sweat all the small stuff of the deck building process to guarantee it can withstand harsh winds, considerable weight, and other forces. So all you have to do is sit back and enjoy your custom-built deck for years to come!
Why You Should Lean on the Professionals for Your Deck
Building a deck might seem like a fairly simple outdoor project, yet it is actually quite challenging. A single mistake during the process has the potential to ruin the entire project. This means you need NJ deck contractors with elite carpentry skills and job experience to assemble a truly reliable and beautiful deck.
Take a look at our sophisticated deck design plans or float out your own deck ideas and we will work with you to ensure you are fully satisfied with the look, size, and other features of your new deck.
The Right Deck Type
It was not long ago when the vast majority of decks were rectangular. Nowadays, decks of varying styles, shapes, and sizes are constructed throughout New Jersey and beyond. Composite materials have set the stage for curved decks. Open-air porches have also become quite popular. Additional options include pergola decks with idiosyncratic designs, multi-level decks, screen porches, and gazebos.
Perhaps you have a pool at your New Jersey home and would like to hang out by the water with your family, friends and other guests. A pool deck will serve as a lovely space for socializing with your loved ones and social circle. So don't assume a traditional rectangular deck is your only option. Meet with our deck and porch specialists, discuss the many deck options and our team will build the perfect new deck for your unique property.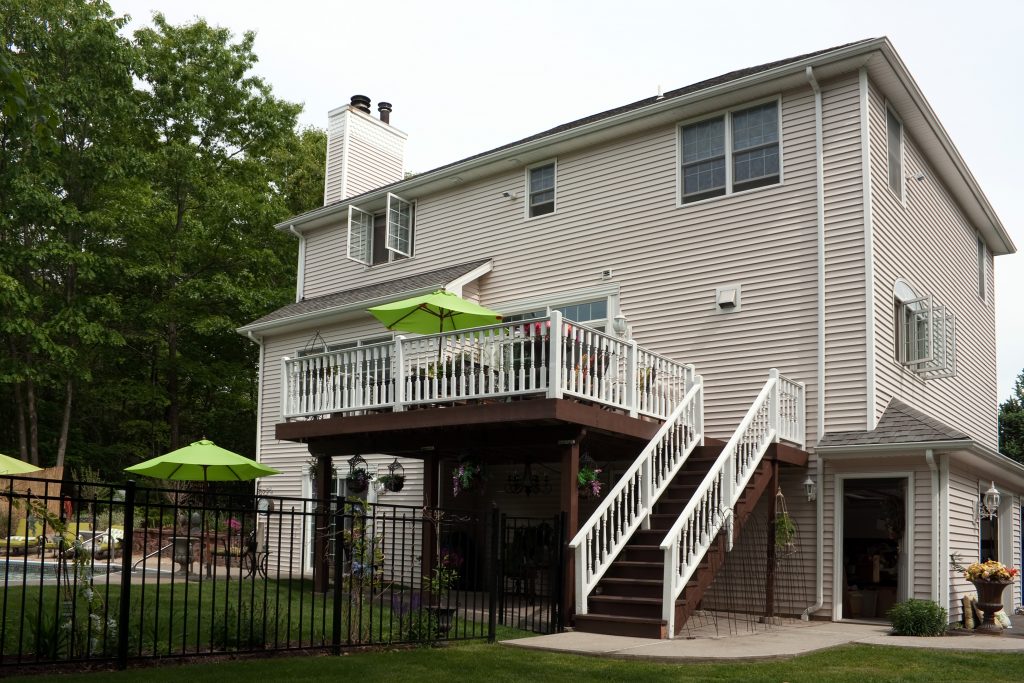 Get Superior NJ Decks and Railings
Advantage Contracting has 25 years of deck-building experience. If you want a deck done right, let us our crew do the work on your behalf. Reach out to our backyard deck professionals today at (973) 832-0077 to learn more about our deck building service. If you prefer to contact us online, fill out our convenient online contact form today to set up a time to meet at your home or business.