Wayne's premier home remodeler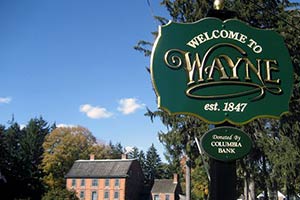 For 25 years, Advantage Contracting has provided home remodeling services to residents throughout northern New Jersey, including those in our home base in Wayne, NJ. Our services are vast–we handle home improvement projects such as kitchen and bathroom remodeling, additions and more. We do whatever it takes to help turn your remodeling vision into a reality.
Experienced Kitchen Remodeler Wayne NJ
Remodeling your kitchen can seem like a daunting task, but it can add value, beauty, and efficiency to your home. Homeowners need to find a reputable contractor to trust with a large project like this. That's what Advantage Contracting delivers, with over 25 years of experience installing kitchen cabinets, kitchen countertops and handling all the demolition, drywall, flooring, electrical work, plumbing and more. 
Visit the Advantage Contracting website to view our portfolio of kitchen remodels and discover how Advantage Contracting can deliver the kitchen of your dreams!
Best Home Additions Wayne NJ
When it comes to home additions in Wayne, NJ, no job is too big or too small for Advantage Contracting. Today, New Jersey families are more likely to include multiple generations from adult children to aging parents. A home addition is a great solution to add more square footage without taking on a larger home and a larger mortgage. We are proud to work with our neighbors in the Wayne, NJ community to make sure that all additions are up to code.
We pride ourselves on our established reputation for high-quality home additions at a competitive price in the Wayne, NJ area. 
Modern Kitchen Renovation Wayne NJ
Many homeowners feel challenged by the many choices in kitchen materials, components and installations that go into creating a modern kitchen renovation. We can be your one-stop solution to guide and complete your kitchen renovation – from changing your current kitchen's layout to updating your kitchen's design to match your style preferences. We have a team of design experts, skilled tradesmen and labor crews needed to exceed your kitchen renovation goals.
A kitchen renovation by Advantage Contracting is the perfect way to make your kitchen more efficient or help prepare your home for sale by increasing the market value.
Quality Master Bathroom Remodel Wayne NJ
So you've decided it's time to pamper yourself with a master bathroom installation of your dreams, or maybe you simply want to modernize your current master bath to take advantage of the newest technology in bathroom fixtures and water therapy technologies. Advantage Contracting is your go-to contractor with design ideas that feature beautiful surfaces in a variety of materials, patterns and appearances. Whether you want to change just one aspect of your master bathroom or you desire a completely new look, you can be confident with our team of expert tradesmen to cover all your master bathroom installation needs.
A quality master bathroom by Advantage Contracting features stunning beauty, high-tech efficiency and residential code safety for you and your family.
Home Addition Contractor Wayne NJ
Advantage Contracting is ready to take on any type of Wayne, NJ home addition. We can take the construction helm when you decide to add an extra bathroom or bedroom, increase the home's storage space with a pantry or additional closets, or maybe your home needs additional functioning like a deck, patio, garage or game room addition – if you can dream it, Advantage Contracting can achieve it. 
When you partner with Advantage Contracting, you can rest assured that your home addition is in compliance with local zoning laws before we even start working on the project.