Northern New Jersey's One-Stop Home Remodeling Shop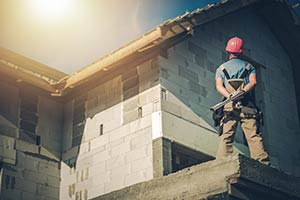 Advantage Contracting has proudly served residents in the North Jersey area for the past 25 years. Located in North Wayne, NJ, Advantage Contracting completes home improvement projects, bathroom and kitchen remodeling, room additions and more for homeowners in our community, as well as throughout Essex, Bergen, Passaic and Morris counties.
Experienced Home Remodeling Services
Advantage Contracting has a proud history of helping North Jersey residents bring their home improvement projects to life. If you live in North Wayne or one of the surrounding areas and feel it's time to upgrade your home, contact us today! Here are just a few of the projects Advantage Contractors can help you with:
Kitchen Remodeling— Let us help you upgrade your cabinets, countertops, flooring, sinks and more! We can handle any kitchen remodeling project from start to finish.
Bathroom Remodeling— Is your bathroom beginning to feel old and outdated? Talk to us! We can handle every aspect of your bathroom remodel, from the demolition to the plumbing to the fixtures and everything in between.
Home Additions— If you want to add more space to you home, Advantage Contractors can help. Whether this new space is for the kitchen, bathroom, bedroom, garage or anywhere else, we will work with you every step of the way until your vision for the addition is a reality.
Licensed, Insured & Committed to Your Satisfaction
Advantage Contracting has had a long run of success, but that success is only measured by our customers' satisfaction. It's our goal to continue to help our friends and neighbors in north New Jersey bring their home improvement projects to life in the most efficient and cost-effective manner possible.
We are a member of the National Home Builders Association, the National Association of the Remodeling Industry and the National Kitchen and Bath Association. Advantage Contracting is a licensed and insured contractor. Our specialties include kitchens, bathrooms, home additions and other home projects for both remodels and new construction.
Contact Advantage Contracting to Learn More
North Wayne, Essex, Bergen, Passaic and Morris County residents in need of home remodeling, contact Advantage Contracting today! Call (973) 696-0333 or complete our online request form for your FREE, no-obligation estimate.
Your subscription is not active
Please visit the admin site to re-activate your subscription