Handling All Remodeling Projects, Big and Small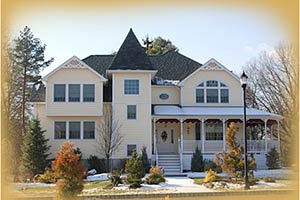 Here at Advantage Contracting, we don't just focus on the large projects; we remodel living spaces of all kinds and sizes. While we are here for all your addition and remodeling needs, we can also focus on small projects, from windows and doors to fixtures and skylights.
We also proudly provide design services to make sure you love the space for years to come!
Comprehensive Remodeling Services
Want a great new patio for entertaining friends and family? We can deliver a beautiful recreation area designed to fit your lifestyle. Are you looking to add more light to your kitchen? Our skylights and window additions will look amazing and save you money on your energy bills. From roofing to flooring, we can handle any job you need done and make sure your home fits your vision from top to bottom.
These are two of the most important aspects of your house. Advantage Contracting offers roof repairs, installations and maintenance, regardless of how old or large your roof may be. We also offer a variety of options for when you're ready to replace your siding, roof or both. Those options include:
Flat Roofs
Cultured Stone
Cedar Shake Siding
Vinyl Siding
Stucco
Whatever you might want to do with your basement, Advantage Contracting is the home renovation contractor that can help. We offer full basement finishing services. We use the finest materials on the market and ensure you get the look you want for a great price. From a second living room that will bring the family together to a home theater or even the ultimate man cave — no matter what you have in mind, we'll ensure you're happy with the final results.
If your basement has water damage, we can help with that too. We can check your downspouts and gutters for debris and ensure moisture is locked away from your basement space. If there is water damage, we'll clean it up, dry it out and repair any moisture damage that's been done to the walls and floors.
And More!
Advantage Contracting is proud to take on projects of all sizes and types. If you're in need of help with a smaller project such as window or door installation or a deck or patio, the only call you need to make is to Advantage Contracting. We can handle it all.
Contact Us for All Your Home Remodeling Needs
Whatever kind of work you need done for your home, Advantage Contracting can help. We'll ensure we deliver on quality craftsmanship, reliable service and fair prices. Call (973) 696-0333 or fill out our online request form for your FREE, no-obligation estimate.