One of the most important home improvement services Advantage Contracting performs for our New Jersey clients is home window replacement. That's because your windows are so important to your home's comfort, security, and energy efficiency. They are also vital to the appearance of your home, both inside and out. The process of replacing your old, worn-out, and inefficient windows with modern energy-efficient, smooth operating, and securing replacement windows is one of the best investments you can make in your house. It helps increase your home's curb appeal and market value significantly. Advantage Contracting is your best choice in home window replacement companies in NJ.
Benefits Of Replacement Windows
With use and age as well as the effects of sun and weather, your windows eventually begin to show wear and tear and simply don't work as well. Older wooden casement windows are especially vulnerable to temperature and moisture variations and over time will warp, but any type of window will begin to leak around the frame, become more difficult to operate and cause your heating and air conditioning bills to go up. They are also easier for criminals to break into.
Modern replacement windows equipped with energy-efficient insulating glass construction can significantly reduce your heating and cooling costs as well as keep your home more comfortable and reduce the chance of outside moisture causing expensive damage inside your home. Many replacement window brands on the market today qualify for a federal energy tax credit. New replacement windows don't only keep out the weather, they will also make a noticeable difference in the amount of outside noise that finds it way into your home, making for a quieter living environment. And they are also easier to clean.
Today's modern vinyl replacement windows will last a long time, with a life expectancy of 40 years or more, according to the National Association of Certified Home Inspectors. New materials, design, and manufacturing methods ensure that replacement windows operate smoothly and are much more secure than older types of windows. They are available in a wide variety of materials, colors, glass, and designs. If you've ever wanted a different kind of window in your home, like bay, sliding, or casement windows, window replacement is the perfect opportunity to have them installed.
We Use Only The Best Quality Replacement Windows
Advantage Contracting has a company policy of only using the best products on the market for our home improvement and renovation projects, and our replacement windows are no exception. We enjoy a long-standing relationship with the top local and national manufacturers and suppliers including popular industry leaders such as Pella, Anderson, Velux, and CertainTeed Roofing, Siding, & Windows. When you choose replacement windows from Advantage, you are ensured of cutting-edge design and construction, flawless operation, long-lasting durability, and the best manufacturer's warranties in the business.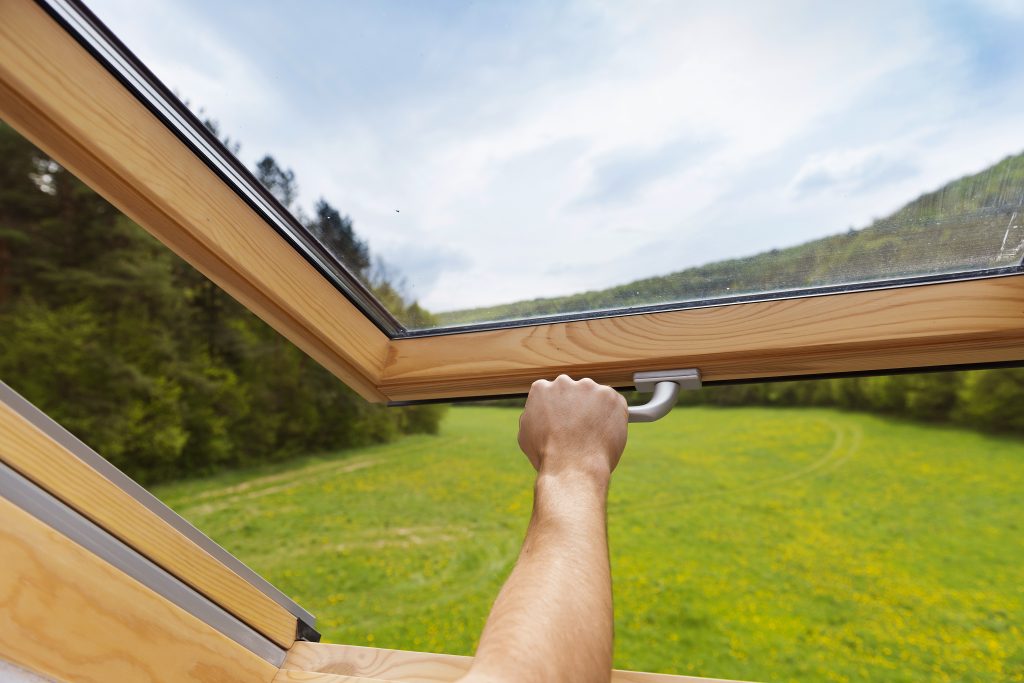 Advantage Contracting Window Replacement Services
In addition to providing you with the best replacement windows, our professional window installation technicians and carpenters are highly trained and experienced at installing new replacement windows in any type of home or situation. We guarantee that your new windows will operate correctly, smoothly, and be a perfect fit.
Advantage Contracting has been serving customers in New Jersey for more than 25 years and has gained a reputation for quality, reliable work, the lowest prices, and excellent customer service in Essex, Bergen, Passaic, and Morris counties. We are fully licensed and insured and offer easy financing options.
Key Takeaways:
Replacement windows are one of the best investments in your home.
New windows increase the property value, curb appeal, energy efficiency, and security of your home.
Replacement windows come in a wide variety of designs, materials, colors, and glass.
Advantage Contracting only uses the best window products from leading manufacturers.
When you're ready for replacement windows in New Jersey, call Advantage Contracting with any questions at 973-696-0333 or contact us online to schedule a free, no-obligation estimate.