Top-Notch Products for Every Remodeling Project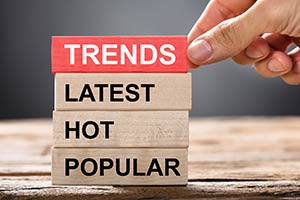 Advantage Contracting works with the best local and national suppliers in order to outfit your home with top-quality home products. Listed below are the featured products we use for all of our home renovation projects!
Sinks, Faucets & Plumbing Fixtures
We can help you upgrade your kitchen, bathroom, or both with these trusted and reliable home remodeling products in a diverse selection of styles.
Countertops
Your home should look exactly how you want it to, down to every last detail—including the countertops.That is why Advantage Contracting offers numerous looks and options. Whether you want something eye-catching or something a little subtler, we can make it happen for you.
Surfaces
---
Solid Surfaces
---
Laminate
---
Quartz
Specialty Hardware
If you are looking to add an extra decorative element to your kitchen, bathroom or cabinets, try these hardware lines.
Flooring
At Advantage Contracting, if you're not satisfied, then we are not satisfied. We don't want you to feel like you are limited in your selections for any project, including flooring. We use Bruce Hardwood flooring so you will have a wide variety of wood species, styles and colors to meet your flooring needs and preferences.
Windows, Siding & Roofing
Your home should look as good on the outside as it does on the inside. Advantage Contracting can help you when the time comes to upgrade your house's exterior, including your windows, home siding and roofing.
We use the following products to ensure your house stands out in your neighborhood.
Contact Us to Learn More About Our Products
Working with Advantage Contracting means you only have to go to one place anytime you need top-notch remodeling work done. We use high-quality products and complete each project in a timely manner. Call (973) 696-0333 or complete our online request form for a free, no-obligation estimate.