As a homeowner in New Jersey, you're well aware that your roof is one of the most important elements of your house. It provides protection from the rain, snow, and other natural elements and it's also an essential factor in the aesthetic appeal to your home. A well-maintained roof is also essential to the energy efficiency of your living spaces. Asphalt shingles are the most popular of roofing materials because of their affordability, durability, and ease of installation. Today's high-quality asphalt shingles benefit from modern technology and materials to provide improved resistance to the elements, better insulating properties, and a wide range of colors and styles. 
Asphalt Roof Replacement and Repair
An asphalt roof is one of the best choices for residential homes in NJ. Advantage Contracting has the experience and expertise to do asphalt roofing installation on your home when you need it, whether it's to repair damage to a section due to severe weather or deterioration, or the complete roof replacement of an aging roof. We use only high-quality asphalt shingles and roofing materials in our work.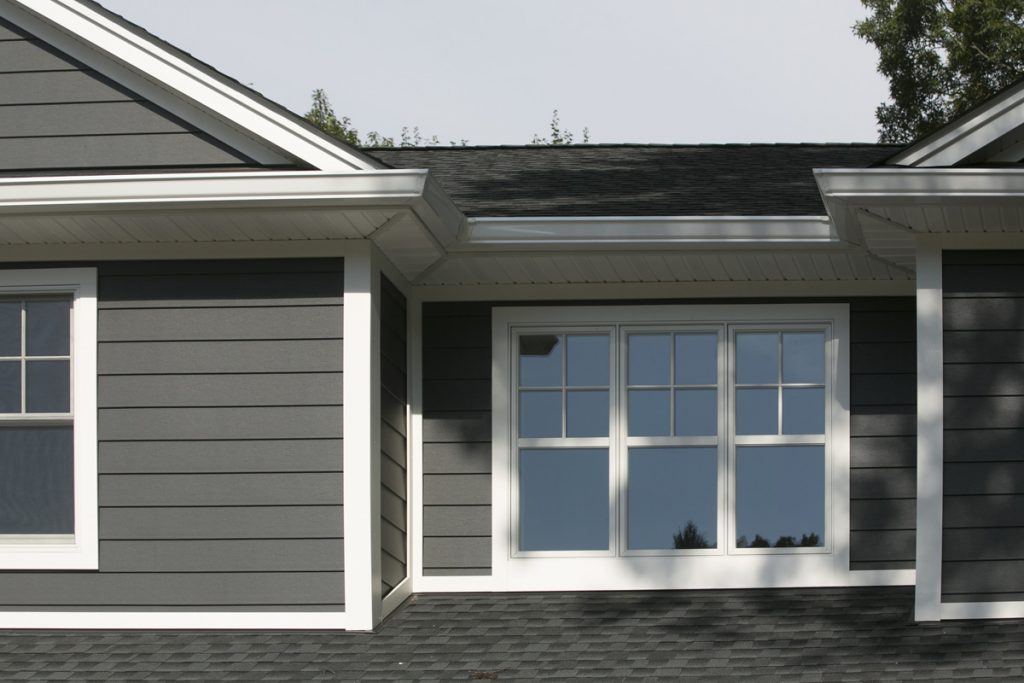 The Benefits Of An Asphalt Roof
There are many reasons why asphalt roofs are the most popular roof replacement options for residential and commercial structures around the world. Asphalt roof shingles are very cost-effective and affordable with a variety of asphalt shingles price options on a wide variety of products. Asphalt shingle installation is faster and less labor-intensive than other types of roofs, easier to repair when damaged, and easier to maintain. They've been used for over a century in America and have built a reputation for durability and longevity. Asphalt shingles are available in a wide range of colors and textures, even ones that look like cedar, slate, and wood. And they are almost 100% recyclable. It's hard to beat an asphalt roof for beauty, affordability, and reliability!
How Long Will An Asphalt Roof Last?
Asphalt roofs will give you many years of service when the asphalt shingle installation has been done correctly by an experienced contractor and if the roof is properly maintained and repaired. The average asphalt roof lifespan depends on many factors including local weather and environmental conditions, how well installation and maintenance are performed, and the quality of the asphalt roof shingles and roofing materials used. As a general rule, and depending on where you live, an asphalt shingle roof will last 15 to 25 years before it will need to be replaced. An asphalt roof in Florida or Arizona that is constantly exposed to the deteriorating UV rays of the sun and extreme heat will age more rapidly than one in New Jersey. But residential homes in NJ have to contend with severe weather such as thunderstorms, snowstorms, and high winds that often cause damage to asphalt roof shingles.
Can An Asphalt Roof Be Repaired?
Absolutely. Any kind of damage to an asphalt roof can be fixed. Of course, the more extensive the damage, the more expertise will be required to repair it. More roofing materials may also be needed. When you need repairs done to your asphalt roof, Advantage Contracting will conduct a complete roof inspection to assess the damage, then consult with you on the most effective and affordable solution. We always try to keep our estimate within the bounds of your budget. We will use the highest quality products at the lowest asphalt shingles price. We can also finance a roof replacement or repairs with an easy financing option that you can afford.
To summarize, asphalt roofs are:
Affordable
Durable
Available in a large variety of colors and styles
Easier to install and maintain
Trusted Home Improvement Contractors in NJ!
When you need asphalt roof installation, maintenance, or repair in NJ, Advantage Contracting is your go-to source. Contact us for more information.