So you've been a homeowner for a while now, and you may be getting bored with your home's original design. Moving may be too expensive of an option for you, and plus, you enjoy the current neighborhood you're in, just not the design of the interior of your home so much. A cheaper alternative to moving houses is to remodel your current one instead. Although it's a much cheaper option, some people can get carried away with the idea of remodeling, which can really hurt their bank accounts. The idea of remodeling can be exciting, but don't let it all get to your head and cause a significant drain on your bank account. Instead, here are a few tips from Advantage Contracting so you can take on the exciting task of remodeling while staying within your target budget.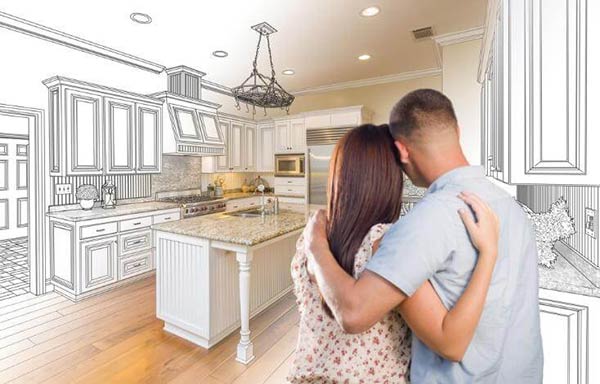 Make A Rough Plan First
The most important thing about starting a remodel project is making a general game plan first. Surprisingly, a significant amount of people fail to draw out a general plan first, which is what causes them to get wrapped up in shockingly large amounts of debt. Going in with just a rough idea of your budget isn't enough. Instead, you should sit down and write down each possible component of remodeling you can think of, the costs of each, and then total the amount when you're done in order to get a rough estimate of how much you need to spend. On that note, while you're determining each aspect of remodeling, be realistic about what you want versus what you can afford. Sure, those marble tiles may be luxurious and very attractive, but are they really necessary, and can your bank account afford the hit? These are the kinds of things you should be taking into consideration.
Stick To Your Plan
There's no point in making a plan if you can't stick to it. While you're in the process of remodeling, you may notice other parts of your home that need some love and attention, so you decide to add them to your remodeling project. Although it may seem like a little thing here and there, those "little" things can quickly add up and cost a pretty penny in the long run. Impulse purchases are what are going to cause you to go over budget, so resist the temptation and file it away in your head for future remodeling when you have more saved up. If you really feel like it's important to add some impulse purchases, you may want to re-evaluate what's most important to you in the remodeling job and possibly shift around some priorities to ensure that you stick with your intended limit when it comes to your budget.
Get Multiple Estimates Before You Start
If you're planning on working with a contractor, make sure to get multiple estimates before you settle on one particular one. If the estimates you get vary in a wide range of amounts, you may want to think about how you're communicating with the contractors. If what you're conveying is very broad and not very specific, the contractors may be getting the wrong idea, which can hurt you in two ways: 1) your remodel job won't turn out the way you want it to, and 2) actual cost may be much higher than you expected since the contractor didn't get a clear picture of what you want. Having a clear line of communication can only benefit you, since you'll get a much more accurate estimate (which allows you to budget better) and the end result will be as close as possible to what you envision.
Have A Contingency Plan
No matter how well you plan, there are bound to be things that go wrong. Whether it's an unexpected mold patch or delay in getting materials, it can really throw a kink in your plans. Not only do these unexpected things delay the remodel job, but they can also add to your expenses as well. You can't plan for the unexpected, but you can be prepared. Once you have a budget in mind, add another 5 to 20 percent cost on top of it in case anything goes wrong. Oftentimes, people go into remodel jobs with a tight budget in mind, which causes them to be unhappy and stressed out when things inevitably go wrong. If you go into it with a contingency plan and some extra wiggle room, it'll be a much smoother process when you hit a snag in the process.
Avoid Runaway Budgets
With the above tips, you can hopefully avoid runaway budgets and stick to what you can afford. If you're ready to proceed with your remodel project, please don't hesitate to give Advantage Contracting a call – we're always ready to help!
Call for an estimate now: (973) 696-0333