Well, it's a brand new year, a time for changes and new beginnings, and that means that for northern New Jersey homeowners who are planning to remodel their kitchen it's time to start researching kitchen design trends for 2021. Every year brings new styles, fashions, and fads in interior design, as well as a revival of old favorites, and the continuation of timeless classics and this year is no different. We'll take a quick look at what industry experts and interior design gurus are forecasting for 2021 so you can get some ideas and inspiration for your own kitchen renovation.
5 Kitchen Trends For 2021
1. Kitchen Cabinets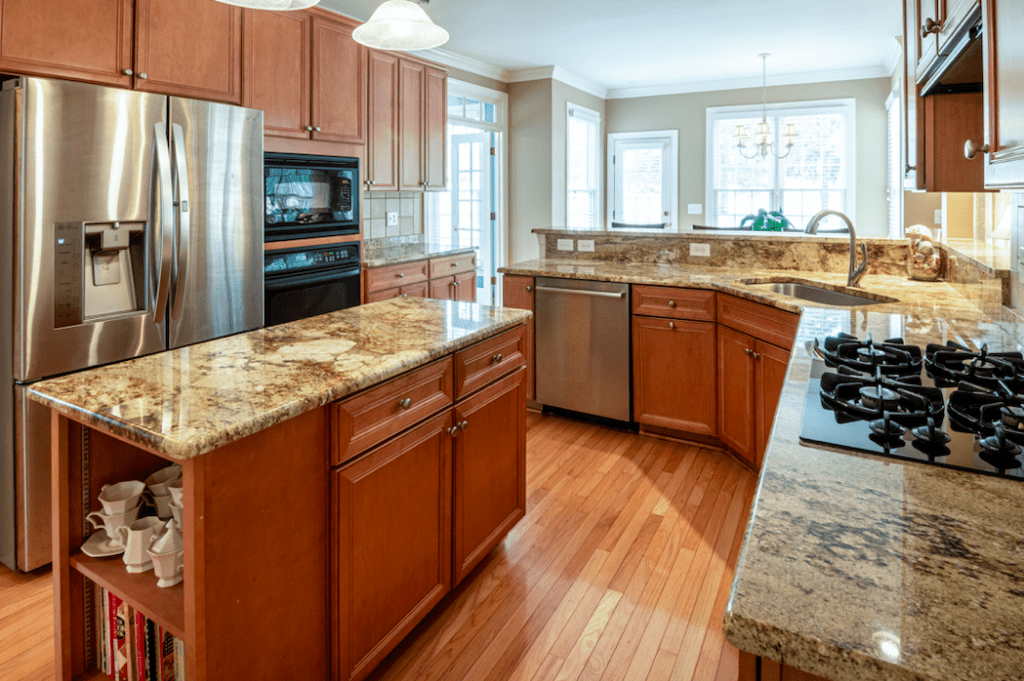 Cabinets being one of the things that stand out most in any kitchen are subject to the most thought in any kitchen renovation. Warm, cozy colors like beige, light orange, brown, and aqua are being touted in contrast to the cooler colors that were popular in recent years. One kitchen color, in particular, that was mentioned as being a winner was a dark hunter or emerald green. The rustic wood look is still a favorite as one of the traditional kitchen trends of 2021. Modern kitchen cabinets without hardware, fitted instead with holes and grooves for opening, are trending, as well as spaces to accommodate smart devices of all kinds.
2. Kitchen Sinks
Designers and manufacturers are greeting the new year with whole new concepts in kitchen sinks. Look for sinks with changeable colored panels so you can switch the look at your whim, sinks with intricate and artistic designs, and textured surfaces like matte or pebbled to be among the big kitchen sink trends for 2021. The same can be expected for backsplash trends. Smart faucets will be hot this year, connected to the Internet so they can be controlled with your phone or with voice commands, or even motion-activated, and can be programmed with temperature and water pressure presets. Pull-out faucets with retractable flexible hoses will also be popular. Choose brass or colors to match the decor in matte or brushed finishes.
3. Shelves And Pantries
With more appliances, utensils, cookware, and food being used and cooked more abundantly than ever, kitchen storage has become a top priority for 2021. Think small walk-in pantries along with open shelving and assorted cubbyholes to stash all of your gadgets and goodies. Give some thought to your efficiency of movement in the kitchen when planning your storage areas to save effort and time. Open shelving and expanded counter space mean your cookware and appliances will be more visible, so choose with an eye to aesthetics.
4. Large Kitchen Islands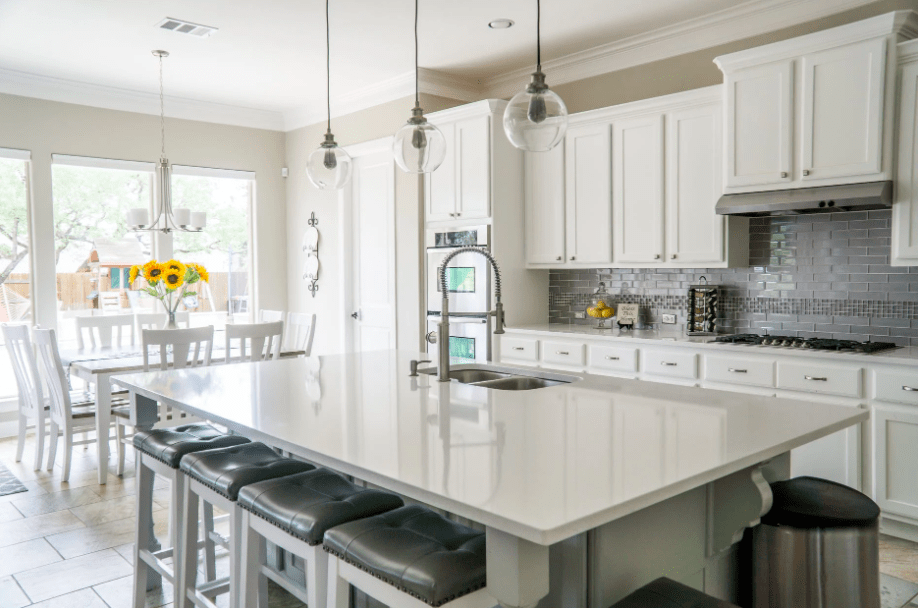 With the pandemic keeping people at home to work, study, dine and play, the kitchen has more than ever become the place for the family to gather, making larger, more comfortable kitchen island areas much in demand for 2021, according to an NKBA report. Islands will be cleverly designed to accommodate a variety of functions, with shelving and drawers to hold smart devices, study tools, utensils, and games, and fold-out tables and area add-ons to seat more people when required.
5. Specialty Ovens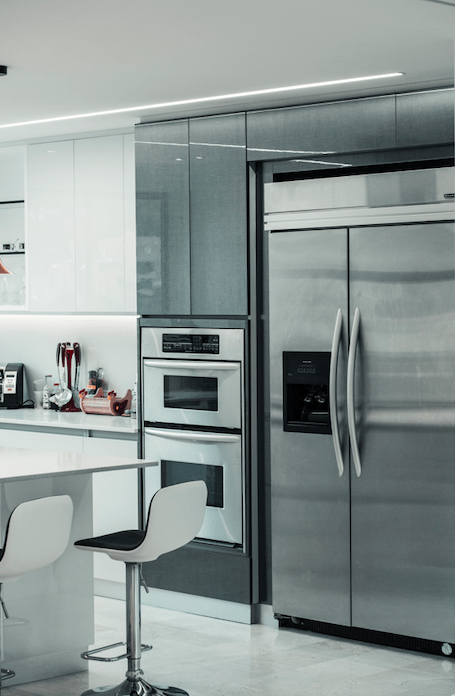 Ovens that combine units capable of different kinds of cooking, including a convection oven, a traditional oven, and a microwave will be popular this year. This trend reflects a desire to save time and space as well as a move to healthier eating.
Key Takeaways:
Warm, comfy colors will be the trend for kitchen cabinets in 2021, with traditional wood remaining a popular choice.
Sinks and faucets are available in a wide variety of colors and designs, and smart faucets are in.
Expanded space for storage and living is made possible by clever designs and combination appliances.
Advantage Contracting is your best source for kitchen renovations in northern NJ. Call us at (973) 606-0333 or contact us online for a free consultation and estimate today!