It's undeniable that your entry door plays a pivotal role in setting the tone for the rest of your home. With 2023 just around the corner, door designs are seeing revolutionary changes that are not only stylish but also functional. Below, we delve into the latest trends to consider when upgrading your door to make a lasting impression.
Mixed Materials
2023 is all about blending different materials to achieve a sophisticated look. Think wood meeting glass, or metal accents merging with traditional designs. The juxtaposition creates a compelling visual that's both modern and timeless.
Pantone Colors
With the Pantone Color of the Year announcements, homeowners are getting bolder in their color choices. Whether it's a subtle pastel or a vibrant hue, choosing a color that matches the personality of your home is paramount. From soft lavender to deep greens, doors are getting a much-needed splash of color.
Glass Panels
Incorporating glass panels into your entry door design not only provides a contemporary touch but also invites more natural light into your home. Options vary from frosted designs for privacy to intricate patterns for an artistic flair.
Eco-Friendly and Sustainable Options
As the world becomes increasingly conscious of the environment, sustainability in design is no longer just a buzzword. Eco-friendly doors made from recycled or sustainable materials are gaining traction. Plus, they're often more durable and require less maintenance.
Smart Doors
Tech-savvy homeowners are looking for doors that match their connected lifestyle. From biometric entry systems to built-in cameras, smart door features provide enhanced security without compromising on style.
Texture
It's not just about the look; it's about the feel too. Textured doors, whether deeply grained wood or patterned metal, add a tactile dimension to your entryway, inviting guests to touch and experience the design firsthand.
Customizable Door Handles
Door handles have evolved from mere functional elements to statement pieces. 2023 sees a trend towards customizable handles, where homeowners can choose designs that align with their personal style and home aesthetic.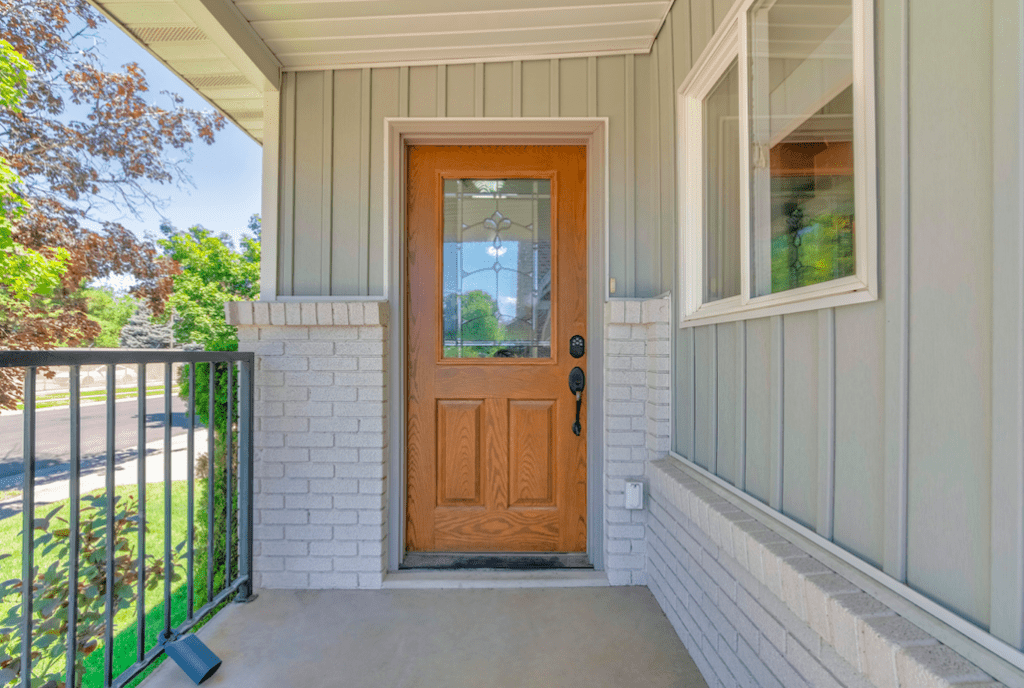 Upgrade Your Entry Door Today
Now, while keeping up with trends is exciting, it's essential to choose a design that matches the overall look and feel of your home. Advantage Contracting offers a wide range of door replacement options to suit every style. If you're considering upgrading your door or even other elements to boost your home's curb appeal, be sure to check out our insights on how to elevate your outdoor living space. Contact Advantage Contracting today and let us help you find the perfect design that resonates with your home's personality.