If you're getting bored with your bathroom, perhaps you need a bathroom remodel. A new bathroom decor can not only raise the value of your home if you ever want to sell it, but it can also be a great way to express your creativity. When it comes to remodeling rooms like the kitchen, you are somewhat forced to be conventional. However, when it comes to the kitchen, you have the freedom to explore different ideas. Here are some different bathroom themes to consider to increase your home's value.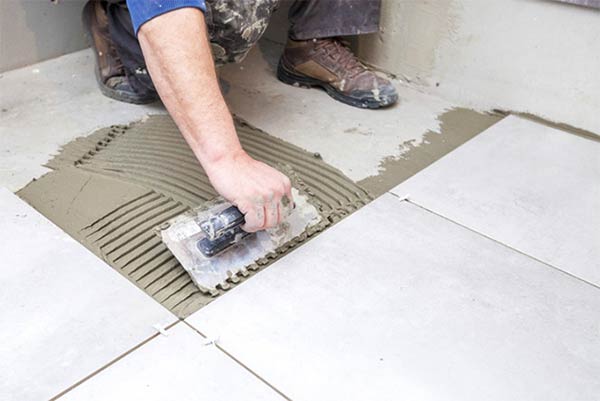 Focus On Lighting
Studies into aesthetics have shown that the most important part of a bathroom's design is the lighting. The combination of modern lighting and design can really make your bathroom pop, whereas bad lighting can ruin even the most perfect designs. Strategically placed lighting can really help create a sense of space in your bathroom. If you place sconces on the mirrors, you will find it has the effect of making the room seem significantly bigger than it actually is.
Liven Things Up With Patterns
Since the bathroom is much smaller than most of the other rooms in the house, you can afford to get creative with wallpaper patterns. Designs that would look overwhelmingly obnoxious in rooms like the living room could end up looking quite tasteful inside your smaller bathroom. You could get some sort of print design that has personal meaning to you in order to provide a topic of conversation with your guests.
Add Some Green
Bathrooms can tend to look cold due to excessive use of whites. You can remedy this problem by adding a houseplant or two. Be sure to choose a plant that will thrive in the moisture that will be present in the bathroom.
Maximize The Effectiveness Of Storage Space
You could have the best bathroom design in the world; however, if it is totally cluttered, it is not going to impress anyone. You could look into installing new storage space that will make the best possible use of the available space. For example, you could install pull out drawers.
Open Storage Space
If you have some nice looking products to show off, then you could consider utilizing open storage space. A tall cubby will take up hardly any floor space but will give you a lot of space to store your items. You could get creative by exploring thrift stores and find interesting containers to keep your items in on an open storage space.
Colorful Tiles
If you don't want to commit to an all-white bathroom, then a good place to add some color is on the floor below your feet. You could try a color such as bright blue. Blue can really add some warmth into the room if that is the tone that you desire.
Shuttered Windows
Bathrooms often lack much natural light, and this can be a difficult problem to remedy, as the more light you let in, the less privacy you have. People often solve this problem with blinds, but they can be awkward to operate and the chord can often end up tangled. You should consider shuttered windows. Not only do they let the light in, but they also look very stylish. Shutters let in a good amount of natural light without sacrificing your privacy. Install a Bath Side Table
When done tastefully, a bath side table can not only look stylish, but it can also serve to help you enjoy your bath times more. A bath side table can hold things such as scented candles, fresh flowers, and other spa items.
A Monochrome Design
You can maximize the effects of the sunlight by using a pure white color scheme in your bathroom. You can also add shiny hardware, which will also reflect light from the sun. A monochrome bathroom renovation design is a tried and tested bathroom aesthetic, so you won't have to worry about if it will be in style or not if you should ever try to sell your home.
Bathroom Remodeling Contractors Worth Your Money
A new bathroom is certainly a worthwhile investment. Not only can it increase your home's value on the market, but it can also provide you with a soothing refuge where you can take a nice bath and unwind. If you have a bathroom design you love, it will make it so much more relaxing for you. Even making just small changes can have a big effect on yours and other people's perceptions. If you truly want to redo your bathroom into something spectacular, try hiring a professional designer to get started.
Get your dream bathroom now: (973) 696-0333