Have you been living in your current home for over a decade and are in need of updating your interior? Perhaps you're moving into a fixer-upper and most of the rooms will need to be remodeled. Most people simply don't have the budget to remodel everything at once, so you'll need to decide on which room to renovate first. That's where the experienced and trusted home remodeling contractors at Advantage Contracting can help.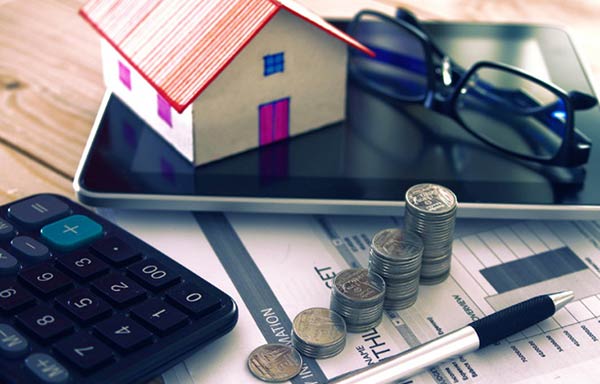 When evaluating your home, maybe your current bathroom tile needs a serious update or you want to explore other bathroom flooring options, or perhaps you have some really great living room remodel ideas. Regardless of what you think should be your first priority, there are a few other considerations to think about before making your choice on which room to remodel first. Read on…
Which Room Remodel Will Increase Your Home's Value?
Who knows what will happen in the time it takes you to remodel one room to another. If you need to choose which room to remodel first, you'll want to choose the room that will recoup the remodeling costs and create actual equity.
This is why experts agree that choosing to remodel your kitchen or bathroom first is traditionally the smartest move. And while kitchens typically cost more to remodel than bathrooms, they tend to yield a better return on investment, so they end up paying for themselves over the long run. But which upgrades to your kitchen and bathroom should you make?
Kitchen Remodeling Ideas
This depends on the current state of your kitchen or bathroom, so do a little bit of calculating here. If you spend a certain amount on the entire remodel, but won't be able to recoup more from the sale, then it might not be worth it. Sound investments when remodeling your kitchen include upgrading to stainless steel appliances, installing new granite or quartz countertops and installing new hardwood floors or tiles. Depending on your existing home, you might even be able to limit the cost of your remodel by refurbishing your existing floors.
Bathroom Remodeling Ideas
When it comes to your bathroom remodel, new flooring, bathroom vanities and updating bathroom fixtures are your best bet. You might be able to save remodeling costs by reglazing your tub rather than getting a new one. In the bathroom, details can really make a difference. So whether it's for a master bathroom or a smaller one, simple upgrades like putting shiny knobs on cabinets and purchasing a sparkling new faucet for the sink can go a long way.
Where Do You Spend The Most Time?
Another aspect to consider when deciding which room to remodel first is where do you and your family spend the most time? Perhaps you are certain that you'll be living in this home for years to come and resale isn't a top concern at the moment. You know you'll remodel everything before that day comes.
In that case, you might not want to remodel the bathroom before the living room, even if a bathroom remodel offers a better resale value. Or maybe the idea of enjoying a relaxing bath after work each evening is high on your priority list. In that case, you might want to remodel your bathroom before your kitchen.
Consider Your Guests
Your home is a reflection of yourself. That's why it's so important for people to upgrade and remodel their homes. And, it's not only about how you feel within your own home but the impression your home has on your guests. Thus another factor to consider when deciding on which room to renovate first is the layout of your home.
Which room will your guests enter first? Which rooms will your guests spend the most time in? Do you want these rooms to have an open concept?Most often, the room people see first is the kitchen. Bathroom doors can always be shut, but kitchens are right out there in plain sight.
The Level Of Inconvenience You're Ready To Endure
No matter how big or small, any type of modern renovation brings with it a certain amount of inconvenience and disruption to your life. Which room in your home will you have the most trouble giving up for an extended period? You'll have to weigh the bathroom, kitchen and living room remodeling inconvenience with your overall desire for an improved space to help you make your choice.
If you're looking for trustworthy home improvement in NJ to make sure your home remodeling project is completed as quickly as possible, without cutting corners on quality and functionality, speak with the experts at Advantage Contracting. We have over 25 years' experience with satisfied customers throughout Essex, Bergen, Passaic and Morris counties. Call (973) 696-0333 to speak with our home remodeling professionals today!