If you're looking to have your bathroom updated or remodeled, you'll need to choose the right layout that works for you. Bathroom layouts can be challenging, especially when you have a small space to work with. With a little planning, you can still have your perfect bathroom even if the room is somewhat small. Find out how to design your dream bathroom below!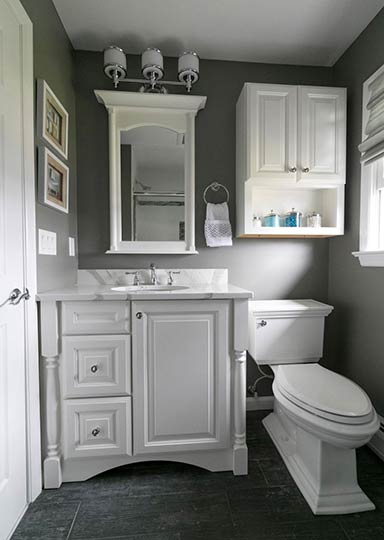 Whether you want to update your master bathroom or a smaller bathroom, you'll want to work with a qualified contractor who can help you with some possible bathroom layout options that might work well in your home. You should be sure to communicate your preferences to the professionals that will be updating your restroom.
There are plenty of parts of a bathroom that should be considered. There are obvious choices that need to be made including whether you prefer a shower, bathroom, or both. There are plenty of other choices to make including color schemes, flooring, fixtures, and much more.
When it comes to the vanity area, you'll need to choose your countertops, sinks, and storage. You'll also need to choose the type of mirror you prefer. One recent trend in the vanity is giving up the double sinks in favor of additional counter space. If you have children or multiple family members who share the bathroom, two sinks might still be your best bet.
Don't overlook the most commonly used feature in your bathroom: the toilet. You'll want a toilet that's not only functional but looks nice. Some bathrooms have dedicated rooms for the toilet, while others are housed in the main restroom area. There are also new luxury toilets with advanced technology to make you more comfortable.
At Advantage Contracting we specialize in every phase of bathroom remodeling including:
Demolition
Design
Countertops
Flooring
Fixtures
Utilities
Experienced Bathroom Remodeling Contractors in NJ
Give us a call today at (973) 832-0077 to schedule a consultation or to learn more about our bathroom remodeling services so that we can help you update your bathroom.