You deserve to have a bathroom worthy of a king to relax and unwind in after a long day at work. Showers and baths can be very reenergizing, especially if you have the right aesthetics as well. If you're getting tired of your plain, simple bathroom, bathroom remodels are the way to go to get a fresh new look. Advantage Contracting of North Wayne is a licensed, insured, and bonded company that can help you every step of the way when you want to remodel your bathroom. Even if you love to do DIY projects, this is a job left to the professionals. Here are the reasons why you need us to remodel your bathroom effectively.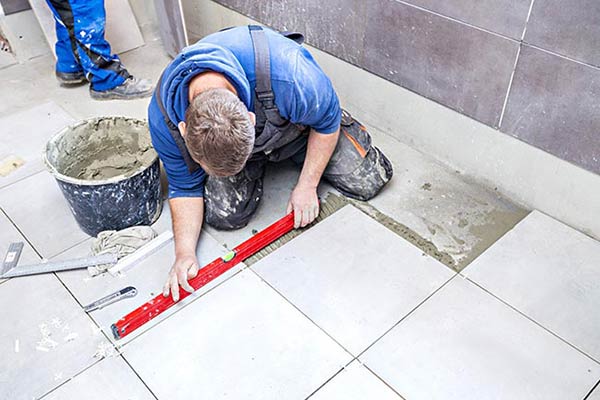 Safety
The most important thing when it comes to remodelling is the safety of everyone involved. Bathroom remodels involve something that remodels on other rooms don't — waterproofing all materials used. As a DIYer, even if you've done many projects before, you may miss key things in waterproofing that can be deadly to those who use your bathroom. Electric shock can happen not only during construction but after it as well. Just the slightest bit of water leakage into wiring can cause major damage to the circuits and injury to anyone that happens to be in contact with the water at the time.
In addition to electrical safety, there is also the structural integrity to think of as well. Experienced contractors will know exactly how to move a load-bearing wall, while you may not. Knocking down the wrong walls can be costly, not to mention dangerous as well. If this happens, you'll have to spend extra money putting wall's back up so your bathroom will be structurally sound again.
Building Codes
Building codes are there to ensure that everyone inside the home will be safe. Because you aren't a professional contractor yourself, you may not be familiar with building codes and can end up remodelling your bathroom in a non-approved way. If inspectors come and they can't access your wiring and plumbing, you face the problem of having to tear out the drywall and fixtures so they can properly inspect your bathroom.
If you're found to be in violation of building codes, you will have to pony up the money to pay for the violation, plus pay for more renovations so that your bathroom is up to building codes. You can avoid this entire headache of a situation if you go with a professional from the start. Licensed companies, such as Advantage Contracting, are familiar with local building codes, and because all work permits are under our name, if there is anything ever wrong, the fines would fall on us, not you.
Better Fixtures
When you shop for fixtures by yourself, it can be hard to find good quality for good prices. Contractors can flex their commercial power and source products from many sources. They can oftentimes get wholesale prices on brand name products, which can save you a lot of bathroom remodel spending. They also have a wider network and outreach for fixtures, so you'll have a better chance of finding the perfect fixtures for your dream bathroom. As a single person with no real connections in the fixtures industry, you may find sub par products that cost you a fortune. By consulting with a professional, you can get a better variety of choices without having to pay exorbitant prices.
Saving Time
Because professionals have experience and training in bathroom remodels, they'll be able to remodel your bathroom in a flash. Although you may enjoy doing remodels yourself, it can take up a significant amount of time, which can be costly if your time is essential for making a living. Although you might have a solid schedule regarding your bathroom remodel, when you try to take it on as a DIY project, you'll find yourself hitting obstacles all the time that professionals wouldn't hit. These are enough to cause several setbacks in a domino effect, which may sometimes postpone your remodelling indefinitely.
Eliminate Your Troubles
Even though taking on your bathroom remodel project can be rewarding in the end, there's a lot at stake if you choose not to use professionals. Not only are you putting your safety at risk, but you are also risking draining your bank account repeatedly. When you lack the experience that professionals have gained, there is so much room for error. Avoid being distressed during the bathroom remodel process and have Advantage Contracting renovate your bathroom for you. If you want to get the bathroom of your dreams to relax and take a shower or bath in, get in touch with Advantage Contracting of North Wayne today and we'll work with you to design a bathroom renovation of your dreams.
Safely remodel your bathroom with our help: (973) 696-0333