2018 Interior Design Trends. What's In And What's Out?
We're over halfway through 2017 (how is that even possible?!) and 2018 is just around the corner. That means the predictions for next year's interior design trends are coming in from furniture trade shows, kitchen and bath shows, and other interior design events. And it looks like 2018 will prove to be an exciting year for remodeling and design. Color is featured prominently and design elements that have stuck around for a few years are finally on their way out.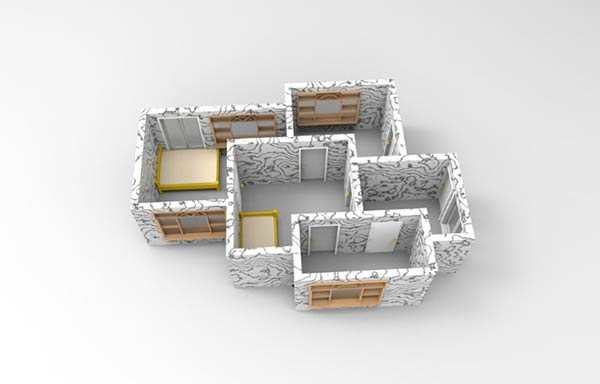 Read on to discover the upcoming 2018 interior design trends, so you can successfully plan your upcoming remodeling project or new build interior design.
2018 Interior Color Trends
Let's start with a little pizzazz, shall we? At every trade show or exhibition showcasing what's upcoming in 2018 interior design trends, color has been a prominent feature. The Pantone Color Institute, one of the top color trend forecasters in fashion and interior design, has announced their 2018 color forecast. One of the standout trends in the coming year will a move to intense, vibrant colors rather than pastels.
Vibrant, vital and capturing – you'll find navy blue, sage, dark turquoise and violet, avocado green, burgundy red, and pink – pink is everywhere! Millennial pink was dominant atMilan Design Week 2017, and we're bound to see more of this color in 2018, as well as more Barbie-like pinks. You're either going to love or hate that one.
2018 Kitchen And Bathroom Trends
If you plan on doing any bathroom or kitchen remodeling in the coming year, the following is what you'll want to consider, or perhaps reconsider. If you were thinking of installing granite countertops in your kitchen or bathroom, you might want to reconsider this one. While granite has dominated interior design since the 1990s, forget about it for your next remodel. It's time to consider quartz, which is the number one product on the market right now.
Quartz countertops
Quartz is one of the hardest minerals found in the earth, thus making it a solid choice in terms of durability. It is also non-porous which means it doesn't allow bacteria to grow and resists stains. That's why it does not require any sealing – ever.
But what makes quartz particularly appealing for interior design are the small amounts of glass or metallic flecks that are added to create variety and to result in a truly beautiful countertop.
Unique tile designs
You'll also want to reconsider subway tiles. They have been a popular tile choice, especially for the hipster/urban scene. However, the 2018 trend in kitchen and bathroom tile will be color, unique designs, and patterns.
Go for colorful kitchen cabinets or the all-black kitchen
And, coming back to color (again), cabinets, faucets, appliances, and evens sinks will be colorful and vibrant in 2018 interior design. Consider navy blue kitchen cabinets or even colored sinks. But if color isn't really your thing, you can also still remodel in style and opt for the all-black kitchen.
You can use a variety of materials in your all-black kitchen, including metal, painted wood, and stone, but keep it black. Even the kitchen sink can be black. It's an ultra sophisticated and contemporary look.
The biggest comeback of all – brass!
Well, it's true. If you wait long enough, everything comes back in style. And when it comes to kitchen and bathroom design, brass is back. Whereas bronze was strongly featured in recent years, now we are seeing more gold and brass tones coming back in faucets, handles, and light fixtures.
If you're reluctant about brass and gold because it reminds you of your grandmother's house, there's no need to panic. As with any decorating process, you can do as much or as little as you like. Treat brass like an accessory; it is much more understated and luxurious than it used to be and can be used to showcase just a hint of luxury.
Add a little life to your kitchen and bathrooms
Finally, when remodeling your bath or kitchen, definitely consider adding greenery into your design. Not only do plants improve the aesthetic of your interior, but they also provide fresh air, reduce noise pollution, increase positive moods and reduce stress levels.
Whether you simply add a few plants or you incorporate a living plant wall, adding a bit a life and greenery to your space is definitely a trend that will stick around for some time.
Need Help With Your Upcoming Bathroom Or Kitchen Remodel?
How can you best combine all of these elements into a fantastic new kitchen or bath? Get in touch with Advantage Contracting in Wayne, NJ for bathroom and kitchen remodeling expertise. Call (973) 696-0333 to speak with our knowledgeable team today!