A deck offers a range of benefits, all of which are worth exploring. If you're the type of person that already prioritizes outdoor spaces, building a deck can be a way to finally achieve the perfect outdoor space you've been after.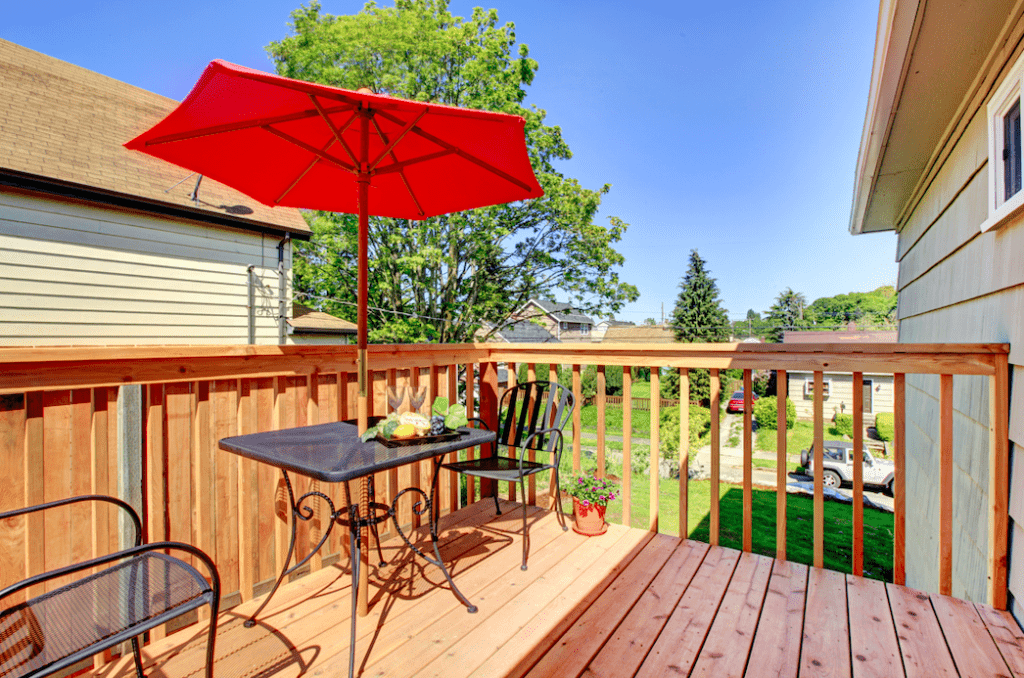 4 Benefits of Building a Deck
1. Increase Property Value
A deck can increase your property value, as well as add square footage to your home! Although it depends on the size of the deck, most homeowners can recoup up to 70% of the cost to build the deck after selling their home. Also, a deck can sometimes increase your property value more than adding a bathroom could.
2. Adds Aesthetic Appeal
Decks come in a variety of colors, stains, and wood finishes, so you are guaranteed to find one that fits your personal aesthetic.
3. Additional Space
Since a deck adds square footage to your home, you now have more space to enjoy, especially during warmer months! You can use the extra usable space for grilling, lounging, and eating. You can also add plants, patio furniture, and more to make the space cozy and inviting.
4. Room to Host
Perhaps the biggest benefit of building a deck is having more room to host events! A deck is a perfect location to host any type of gathering such as; parties with your friends and family! You can also enjoy opportunities to dine outside and have the perfect space to unwind with your favorite book.
When building a deck, the scope of the work will vary depending on the nature of the project. A contractor, like Advantage Contracting, will come to measure the area, to get accurate estimates of what will be required for the project in terms of materials. Once the location is settled, the work can begin! What you'll be left with is a perfect structure to enjoy the benefits listed above.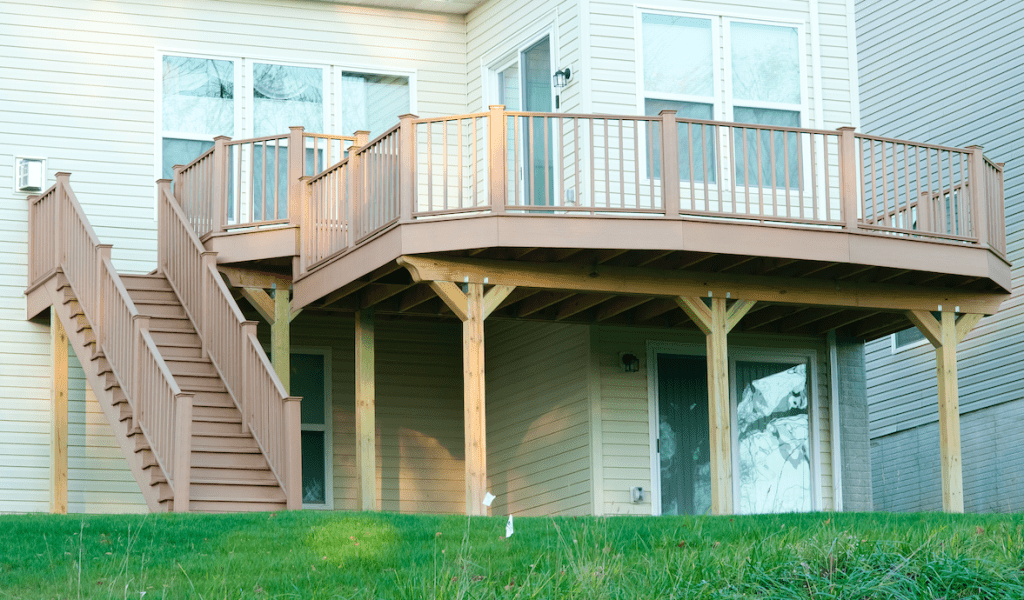 Key Takeaways:
A deck offers the benefits of increased property value, room to host, and more.
A deck is a perfect place to host an outdoor gathering or enjoy a nice dinner outside.
Everything from the ground to the size of the lot and more will be considered during the design process with Advantage Contracting.
Achieve Your Dream Deck Today!
Our deck builders, at Advantage Contracting, are always on-hand to construct an exceptional new deck for your home in New Jersey. If you have any additional questions about how to achieve the perfect outdoor space, contact us today!