The time has come to remodel your kitchen. The kitchen is a particularly important component of the home as most people spend at least an hour or two in this space whipping up tasty meals. However, remodeling a kitchen has the potential to prove quite costly unless you plan ahead. At Advantage Contracting, we have found the average cost of a kitchen remodel is around $50k to $55k. However, the total cost of your unique kitchen remodel ultimately hinges on the types of materials you use and the extent of the remodel.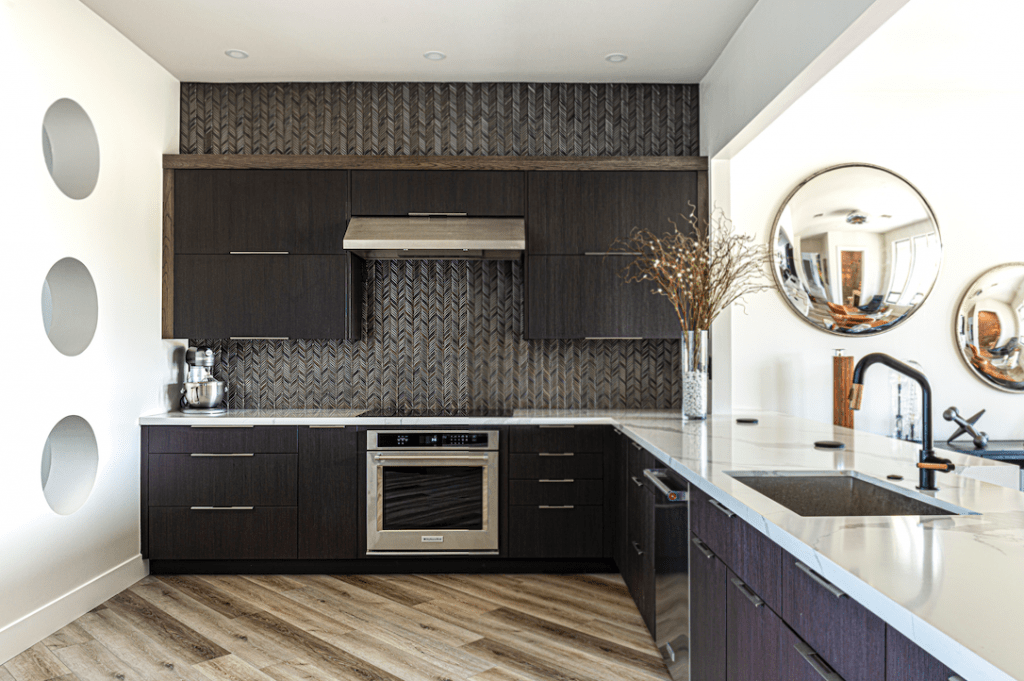 Kitchen Remodel Costs 2021: Carefully Consider the Upgrades
The aggregate cost of your kitchen renovation is largely dependent on the specific types of upgrades you would like added. If you are interested in a mid-range remodel, new cabinet hardware and fixtures will be installed along with a backsplash. Cabinets and walls are also painted in a mid-range kitchen remodel. If you are looking for an upscale kitchen remodel complete with brand new countertops, flooring, and high-end appliances, you will pay more but this "heart" of your home will be absolutely flawless in all regards. Let's take a look at several kitchen remodel cost examples.
The Small Stuff Matters in a Kitchen Remodel
Remodeling a kitchen involves much more than merely adding new cabinets and flooring. The appliances must also be replaced. Furthermore, the kitchen will require ventilation to ensure odors generated during the cooking process are sucked up and redirected away from your living space. In general, appliances and ventilation typically cost around $3,000 to $4,000, meaning they equate to around 10% of the total kitchen remodeling cost.
Focus on the Counters
The kitchen counters are one of the most important components of the kitchen remodel. The counters are used for chopping up ingredients, temporarily storing items, and also for visual prominence. The eyes are naturally drawn to the counters in kitchens. Choose high-quality, visually striking materials for your kitchen counters and you will love the look of your new kitchen. In short, counters should be prioritized above most other components of the kitchen simply because they are central to the meal preparation process. So don't feel bad about spending several thousands of dollars on your new counters. In general, you can expect the cost of your counters to equate to 10% of the total cost of your kitchen remodel.
Lighting
You need ample lighting to see clearly while you slice, dice, chop, and otherwise prepare food. The lighting component of a kitchen remodel typically costs $1,000 to $1,500, meaning it will run around 5% of the total kitchen remodeling price. Opt for under-cabinet illumination or a recessed lighting design and the cost of adding new lights will climb a little higher.
Don't Forget About the Walls and Ceilings
Remodeling a kitchen does not mean you have to remove the walls and ceilings and completely start anew. Rather, the walls and ceilings component of a kitchen remodel requires a fresh coat of paint. Refreshing and repairing the kitchen's walls and ceilings should run $1,000 to $2,000, meaning it will equate to around 5% of the total cost.
What About the Floor?
Most people want new flooring as a component of their kitchen remodel. The amount of money required to replace the flooring hinges on the size of the space as well as the flooring material used for the upgrade. If your budget is limited, consider the cost of several floor materials to determine which is optimal. Your new flooring should run around $1,500 to $2,000, meaning it will constitute around 5% to 10% of your total kitchen remodeling cost.
Hardware and Cabinetry
The largest component of your kitchen renovation will be the hardware and cabinetry. Opt to refinish the current cabinets and you will have dramatically reduced the cost of hardware and cabinetry. All in all, these two components of the kitchen remodel are likely to cost $7,000 to $10,000, meaning it constitutes about one-third of the entire kitchen remodeling price tag.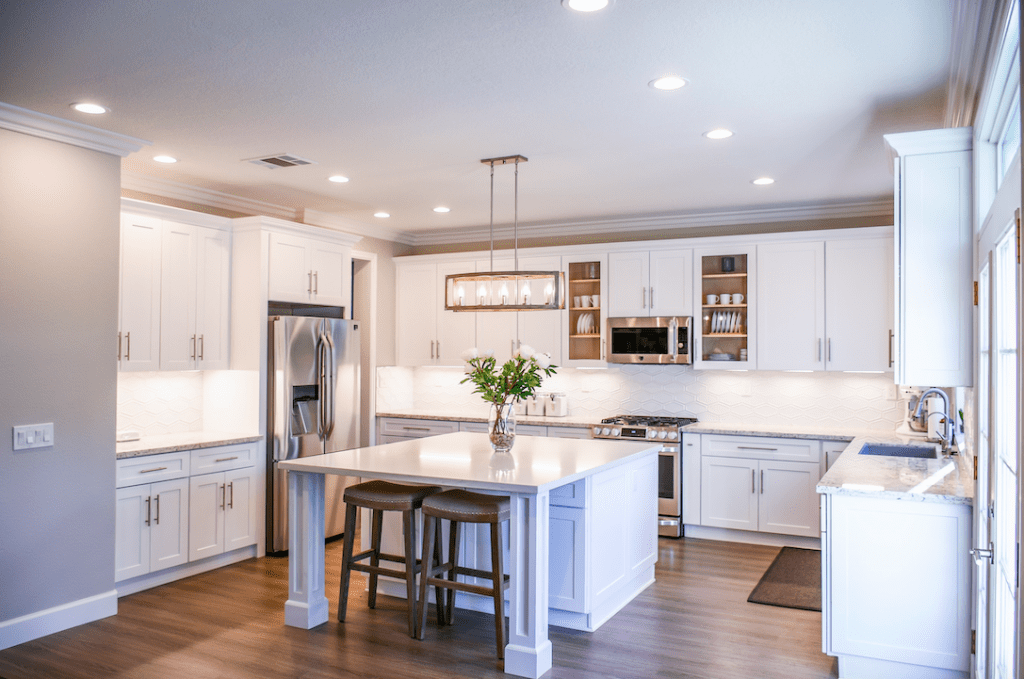 Key Takeaways:
Remodeling a kitchen is a great investment that increases your home's value
Most full kitchen remodels cost around $50-$55k
Our team is here to minimize your kitchen remodel's cost without sacrificing quality
Only work with trusted experts for your kitchen remodeling project
Advantage Contracting is at Your Service
If you are thinking about a kitchen remodel, lean on our team for invaluable assistance. Our professionals have every aspect of kitchen remodeling mastered. Reach out to our kitchen contractor today and we'll provide you with a quote for your kitchen remodeling project. Contact us today or call by dialing (973) 696-0333.