Are you ready to transform your kitchen? One of the quickest and most cost-effective ways to breathe new life into the heart of your home is to refresh your cabinets!
Instead of investing in an entirely new set, have you considered painting your existing ones? Often, that's all that's needed to completely revamp the space.
While you might be tempted to wield the paintbrush yourself, we recommend letting a professional contractor take the reins. Today, we're sharing why it's smart to outsource your kitchen cabinet painting services, and how to find the best crew for the job!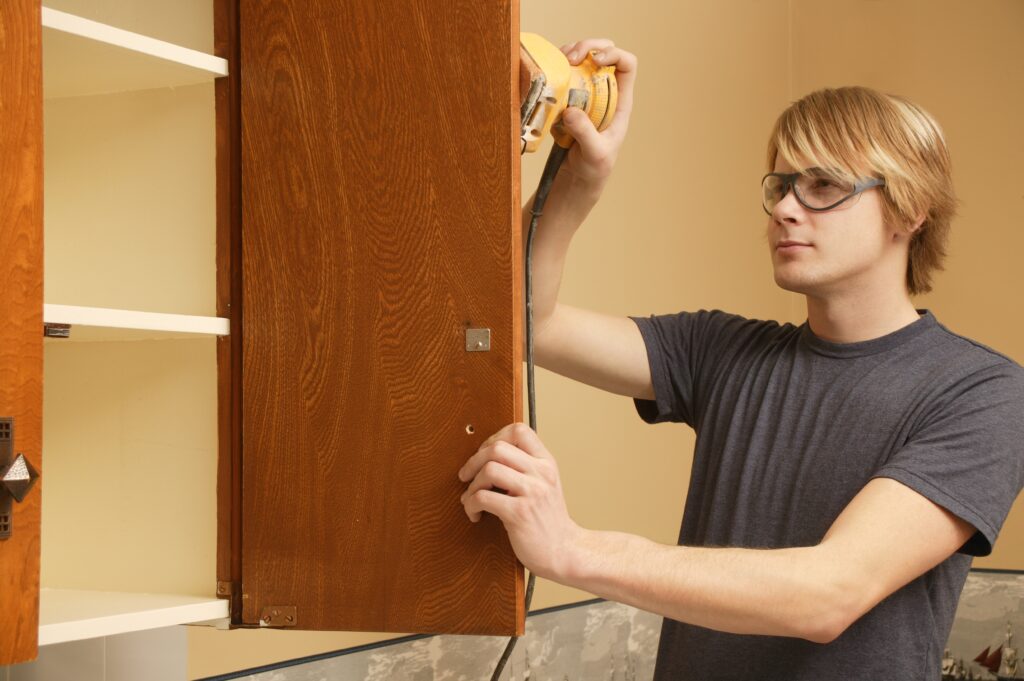 Save Time
Painting your kitchen cabinets involves a few different processes, and if you're tackling this job yourself, you'll need to set aside enough time for all of them.
First, there's the prep work. Preparation for cabinet painting involves a substantial amount of sanding and priming. All of the surfaces have to be nice and smooth to ensure the new paint adheres properly.
Once that's done, it's time to paint. Each cabinet will easily require at least two coats of paint, and you'll need to allow time for the paint to dry between each coat, as well as for additional sanding as required. When everything is done, there's extensive cleaning up to undertake. 
As you can imagine, the work can be quite time-consuming! A professional cabinet painting company can take care of the work for you, so you don't have to carve time out of your busy schedule.
Save Money
You might think that you can conserve your cabinet painting budget by making this a DIY endeavor. However, you might find that the job is more expensive that way. If you make a mistake or change your mind in the middle of the project, you'll have to cover the cost of more equipment and supplies.
When you work with a professional team, you can rest assured that the job will be done right the first time. There won't be any expensive re-dos or pricey trips to the hardware store. 
Use the Right Equipment
Did you know there are many different grits of sandpaper? What about different kinds of paints, such as high-gloss, matte, or eco-friendly paint? Then, there are the different kinds of paintbrushes, rollers, roller cages, and drop cloths to consider.
Unless you want to spend an hour staring at all of these options at the store, hire an expert and take the guesswork out of the job!
Ensure Proper Technique
Painting kitchen cabinets is a little trickier than painting a wall. There are more groves, niches, and details to work around. Unless you know the precise technique to use, you could run into problems, including visible brushstrokes and splotches.
Not only will a professional painter ensure a smooth, sleek finish every time, but they can also provide expert insight and important advice. This includes suggesting updated colors and finishes to complement your kitchen and match your style.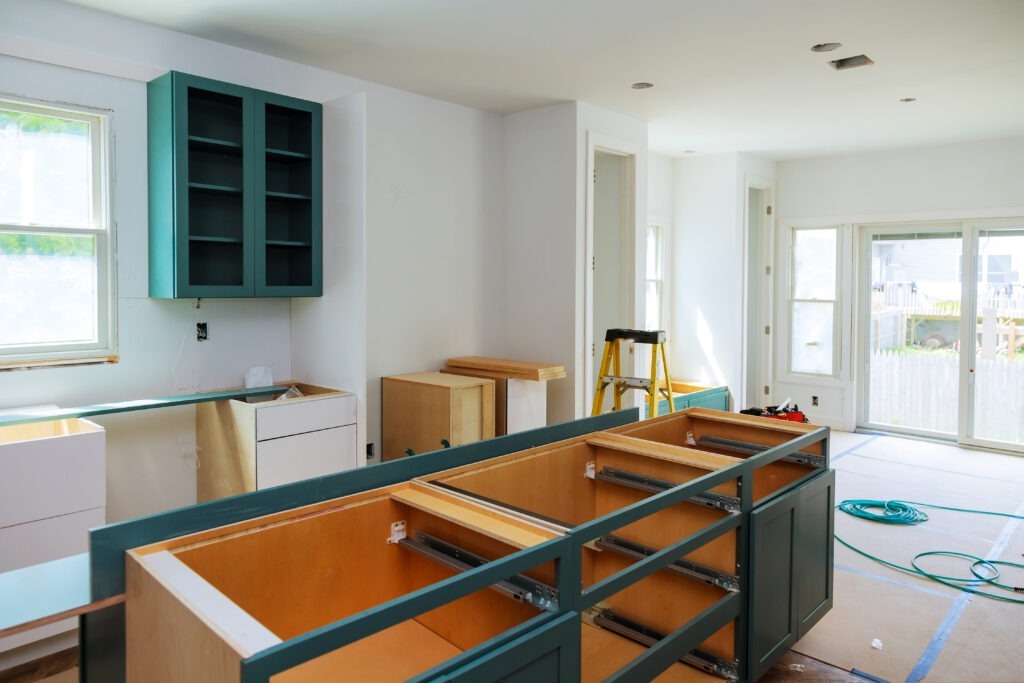 Learn More About Kitchen Cabinet Painting Services
You want to live, enjoy, and eat in your kitchen. You don't want to spend all weekend repainting it. When you're ready to give the room a refresh, reach out to us! At Advantage Contracting, we have vast experience in kitchen renovations, including kitchen cabinet painting services. Contact us today to discuss your project vision and learn more information on how our team can help.