Did you know that 77 percent of homeowners want a central island in their kitchen?
Given its versatility, it's easy to understand why this is the case, but what does it mean for your kitchen's layout? Should you put your stovetop on the island, or in a different spot closer to other workstations? What's the best distance from the sink to the stove?
Answering these questions can feel daunting, but we're here to help you get started. Read on to learn everything you need to know—even if you don't have an island.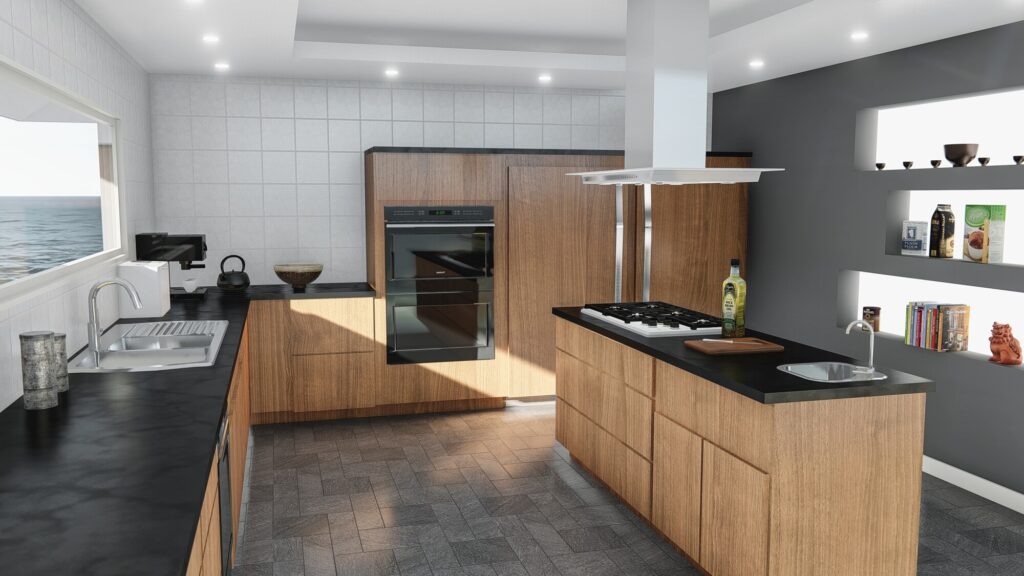 Consider the Layout of Your Space
The first thing to think about when designing your kitchen is the type of layout it has. A galley kitchen isn't going to have the same design as an open-concept one, and it's important to take that into account.
No matter what kitchen layout you have, though, there's one design principle you can use.
Follow the Triangle Rule
The kitchen work triangle is a classic design concept in which the three most important workstations (sink, stove, and refrigerator) are arranged so that they form a triangle, rather than a straight traffic pattern between them. It might sound old-fashioned, but this concept has been around for a long time for good reason.
The triangle can have many variations, but it's essential to keep the length of each triangle leg in mind.
What Is the Maximum Distance Between the Sink and Stove?
Each "leg" in your triangle should be no less than four feet and no more than nine feet long. The maximum length for the entire triangle, when the three legs are measured and added together, should be no more than 26 feet.
If your triangle is any bigger than this, you'll use a lot of extra steps navigating as you cook.
If one leg is too short, it's going to be difficult to work. If one leg is too long, it's going to throw your kitchen's entire balance off. The closer you can get to these distances, the better.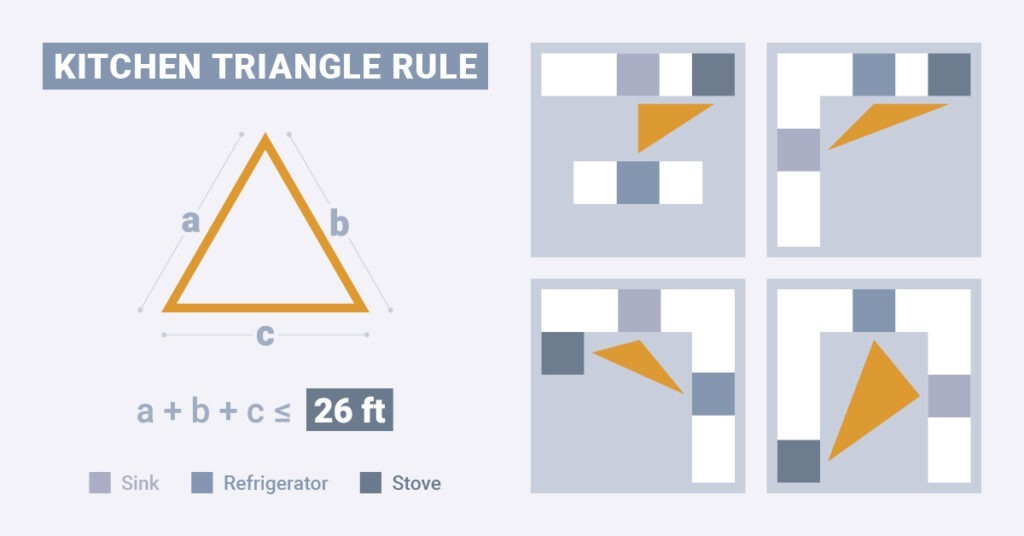 What If Your Kitchen Is Too Small?
If you have a tiny kitchen, there's no reason to fret. There are plenty of different layouts you can choose from, and you can always abide by the triangle rule on a smaller scale. Having a smaller space can limit your design choices, but it doesn't mean you can't have a beautiful, functional kitchen space.
A Home Renovation Company Can Help
When it comes to decisions like finish, colors, and the optimal distance from the sink to the stove, a home renovation company can help you tackle it all. From the start of your project to the finishing touches, working with the right contractor is important to the success of your home renovation. With the right company, you can confidently leave your kitchen and the stress of home improvement in the best hands possible.
That's where Advantage Contracting comes in. With our experienced and skilled team, we can help you every step of the way. Contact us to get started today.