For a long time, the trend among homeowners in New Jersey and across the nation was for large, roomy kitchens that whole families could gather in. These big kitchens have plenty of room for storage, large refrigerators and stoves, wine coolers, cappuccino machines, and all the appliance fads that have come along over the years. However, with the growing popularity of smaller homes, downsizing, and a minimalist lifestyle, the small kitchen concept is making a comeback, and along with it is a demand for small kitchen design tips. Here are a few kitchen design considerations if you're thinking of remodeling your small kitchen space.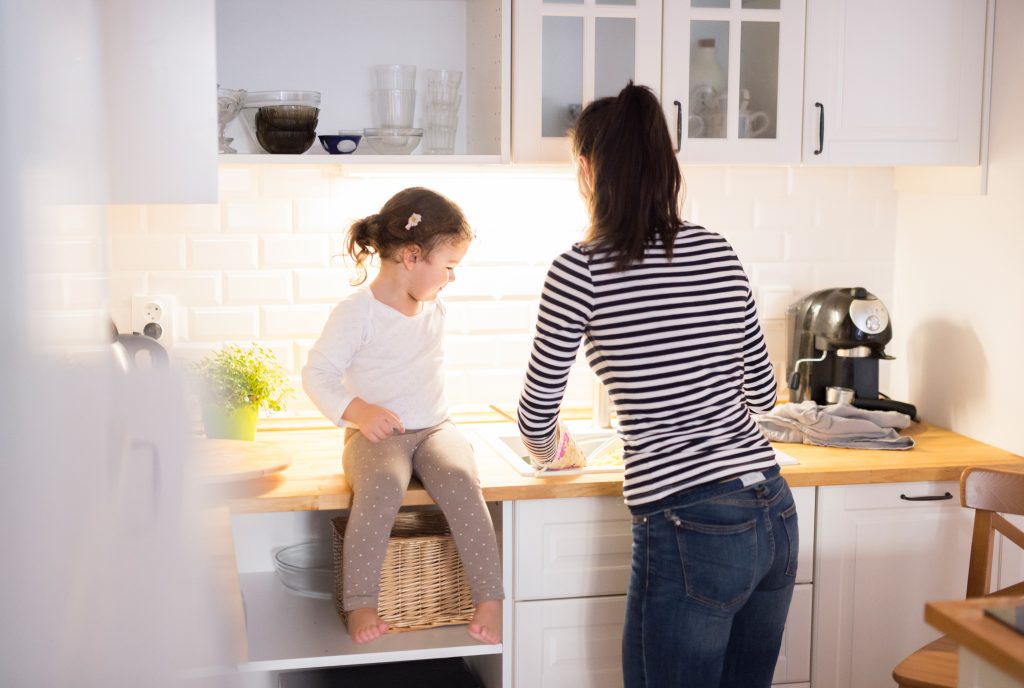 Benefits Of A Smaller Kitchen
Now that you're thinking about your small kitchen design layout, think about some of the benefits of being small. Kitchens tend to be one of the most expensive rooms in the house to remodel. The less square feet you have the lower your costs are going to be on both materials and labor. Also, a smaller space is more efficient for working in. You have less distance between workstations like the stove, fridge, counter, cupboards, and sink so you can work faster and use less energy. If your primary goal is the preparation of meals for yourself and your family, smaller is better.
Using Space Wisely
Another reason a small kitchen is more efficient is that it forces you to make the best use of the kitchen space you have available. The National Kitchen & Bath Association defines a small kitchen as one that is less than 70 sq. ft. Others consider anything less than 100 sq.ft. to be a small kitchen. You don't have space for a lot of appliances so when remodeling you have to consider those you truly need. Planning your floor and counter space is the most important aspect of a small kitchen design layout. Since you won't have room for a big sink, you have to consider the size of your cooking and serving ware. Storage cabinets and cupboards have to be chosen wisely, with the judicious use of open shelving included in your remodeling plans, and cabinets with plenty of depth instead of width.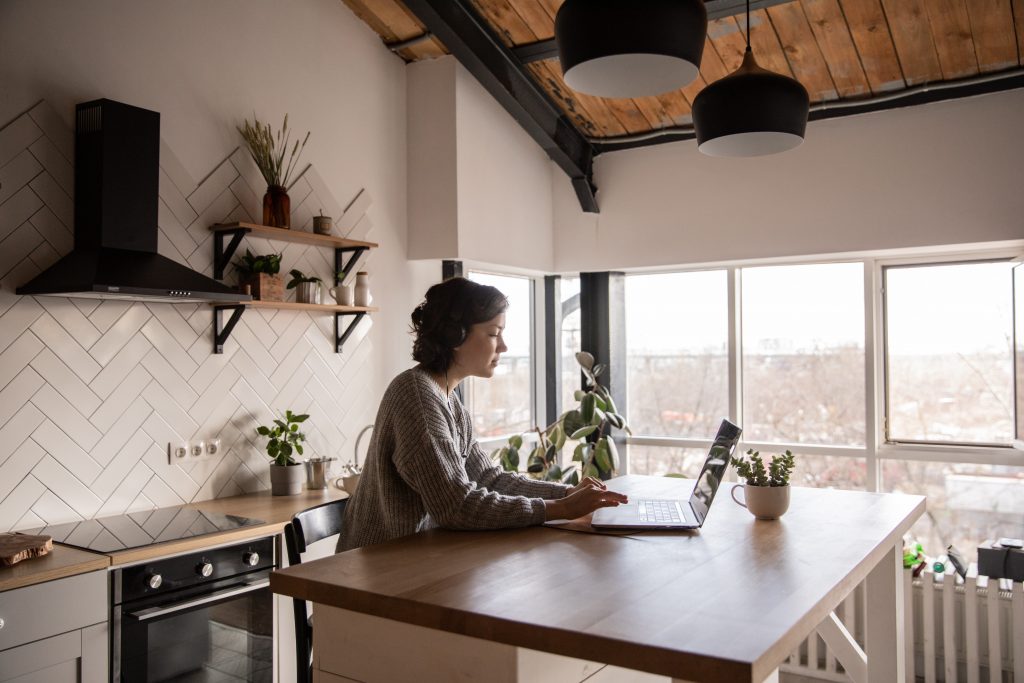 Small Kitchen Decor Considerations
One of the goals of small kitchen decor is to make your space look larger than it is. Using large flooring tiles will have the effect of making the room look larger. Lighter and brighter wood tones for your cabinets along with neutral colors on your counters and walls will make the best use of the light you have available, much of which will be natural and reflected light. Other small kitchen concept considerations include:
Open Shelving – Remove a cabinet door and put your decorative serving items out in the open to create a room enlarging display.
Glass – Using glass as the backsplash, cabinet door, shelving, or just as decoration can give the illusion of a bigger space
Space Integration – If your kitchen has a breakfast nook or dining room that shares the same wall consider using the same color scheme in both rooms to blend the area together and have it appear larger.
Storage – Organization is key when having a smaller kitchen. Consider having your pots, pans, and utensils in the same material to make space feel less cluttered. Also, when planning your kitchen remodel you could incorporate some hidden storage features.
Key Takeaways:
Smaller kitchens are more efficient and cheaper to remodel.
Wise planning can make these small kitchen layouts practical and comfortable.
Small kitchen remodeling ideas include open shelving and space, hidden storage, glass, and more.
Small Kitchen Remodeling Design in NJ
When you're ready for trusted and proven kitchen remodelers in New Jersey, Advantage Contracting is ready to go to work for you. We have years of experience in remodeling kitchens and have earned a reputation with our clients for quality work, low prices, and excellent customer service. Our experienced professionals will partner with you to create the best design layout for your needs and choose the right materials and products. We work with some of the top manufacturers and suppliers in the home improvement industry. We guarantee our work, and will always work within your schedule and budget.
For more information, contact Advantage Contracting online or call us at 973-696-0333 to schedule a free estimate.