As a homeowner, when you're considering investing your hard-earned salary into remodeling decks and patios, you expect quality. Whether you have patio remodel ideas of your own or have been looking at outdoor patio design pictures that lead you to believe you can vastly improve your outdoor living space, it's reasonable to get the best return on investment possible. Scroll below to learn how best to improve your patio or deck!
At Advantage Contracting in Wayne, NJ, our team of design professionals delivers top-tier remodeling services for your patio or deck. As local patio remodel contractors, we understand that working families should enjoy the quality of life you deserve. That being said, these are small backyard patio ideas to consider.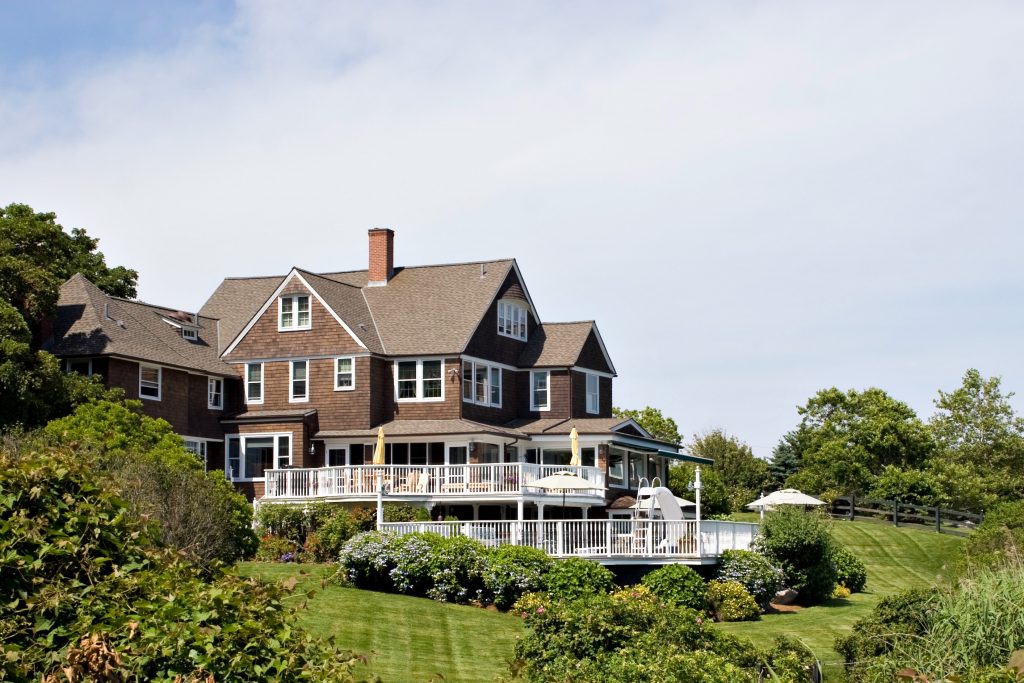 Structural Patio Remodeling Ideas That Work
Design magazines such as Better Homes & Gardens advocate for everyday people to diligently through their ideas. This process often helps highlight aspects of your current outdoor living space that are not quite adequate. By recognizing what is not necessarily working, you have a springboard to move in a more robust direction. These are some great backyard makeover items to consider when working with patio remodel contractors.
Compatibility: Stop and ask yourself if the current space is in synch with the architectural design of the home? And, do your patio remodeling ideas further compatibility? When the outdoor living space, home exterior, and grounds flow aesthetically, you are likely to improve property value.
Convenience: When remodeling decks and patios, it's essential to make them as accessible of a spot as possible. This generally includes items such as sliding glass doors from the home, secure staircases, and stone pathways. You will also want friends and family members to maximize use from grounds as well.
Functionality: Having a stylish leisure space to enjoy the good weather is uplifting. But adding items such as built-in gas grills and overhangs to deter inclement weather can enhance the use.
Having a smart structural design that immerses the outdoor space can significantly improve your experience. Design, of course, can also embrace natural elements as well.
Flora Can Boost Small Backyard Patio Ideas
Country Living published an article called "76 Fresh and Unique Ways to Update Your Porch and Patio." The piece highlights the importance of integrating plenty of trees, flowers, vines, and shrubberies into outdoor spaces. These are relatively inexpensive decoration ideas homeowners can easily budget into their patio remodel ideas.
Trellises: Building trellises on one or two sides of your remodeled deck or patio allows you to grow lush greenery or flowering vines. It also defines the space at a nominal construction cost.
Gardens: Raised flower beds filled with perennials change the very nature and feel of a patio. These can be part of a brick or stone patio that rises up or contrasting material.
Pergolas: Including this charming element provides long-lasting benefits in terms of quality of life experience and return on investment. A stylish pergola over your patio allows you to grow lush greenery while creating natural shade at the same time. They are impressive design items that will wow your guests.
When remodeling decks and patios, peaceful enjoyment of the outdoors remains an important priority. Including nature ranks among the more cost-effective ways to enhance your experience.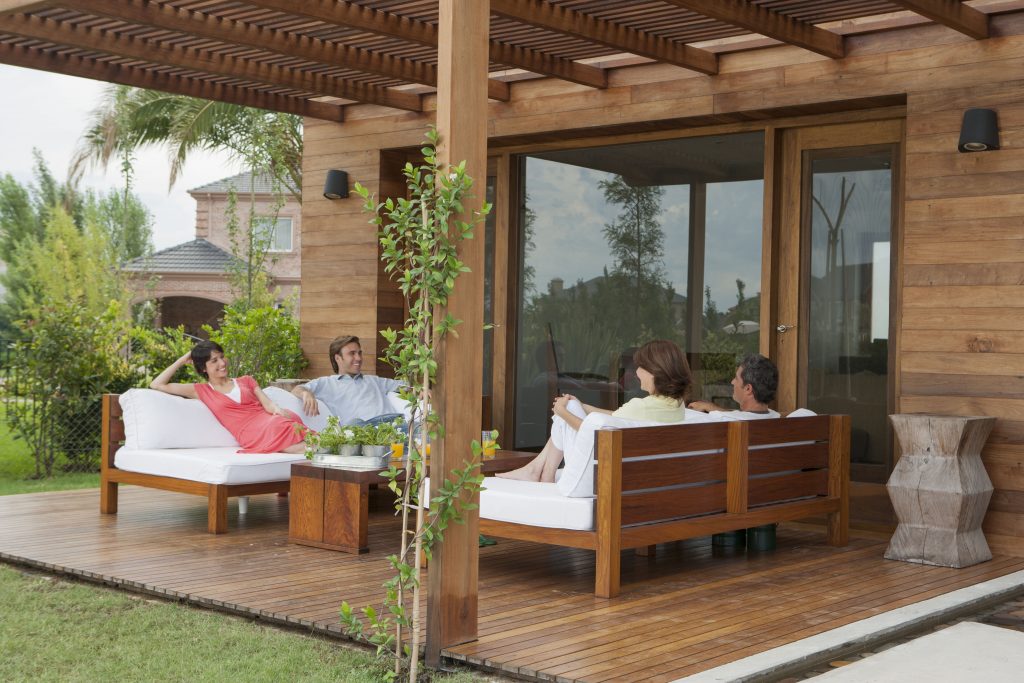 Work With Trusted Patio Remodeling Contractors in NJ
Not sure where to start when deciding on how to upgrade your patio or deck? Our design services team can help you turn your ideas into reality. We'll recommend the best remodeling ideas and make them come to life.
If you are considering deck and patio renovations, our experienced professionals are available to help you through the process and deliver the outdoor living space you deserve. Call Advantage Contracting at (976) 696-0333 to find out more information or fill out our contact form anytime to set a consultation.