Adding new kitchen counters is no small project. The material you select for your new counters has the potential to make the difference between a kitchen you love, and one you aren't that passionate about. The kitchen is the heart of the home, so you will likely spend more time there than in any other room, especially after your new counters are installed. From granite to quartz, marble, laminate, tile, and solid surfaces, there are plenty of kitchen countertop options to pick from. Let's take a look at the different types of countertops to help you get a sense of which is best for your unique property.
Marble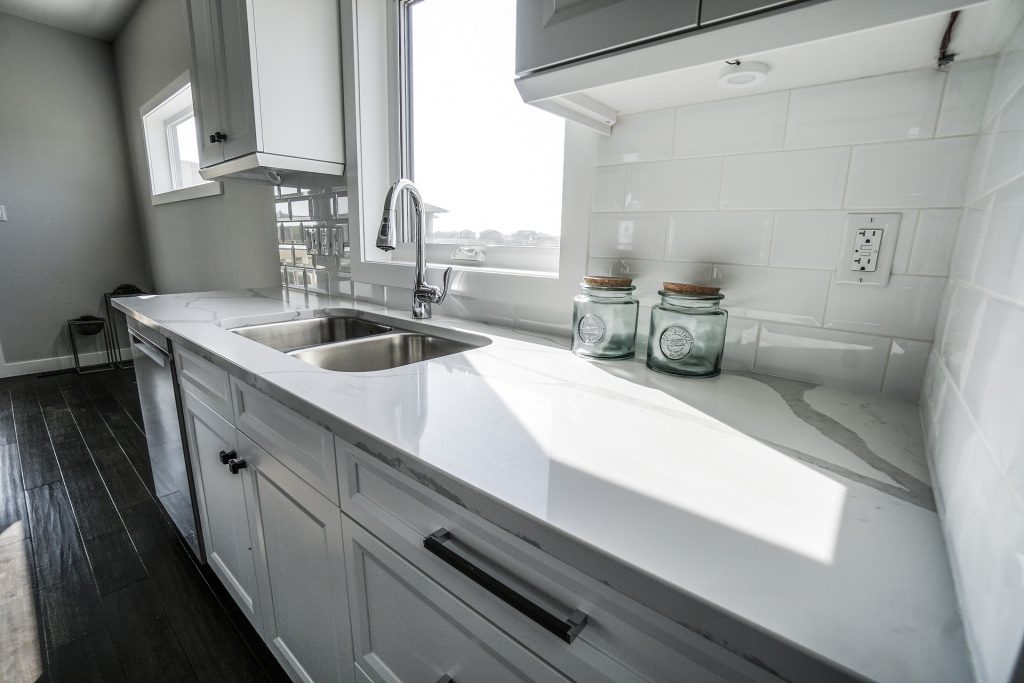 If you are wondering, "what is the most popular countertop?", look no further than marble and other natural stones. Marble is an all-natural material quickly gaining ground on granite and quartz in terms of popularity. Marble is a truly timeless material that looks amazing today, in 2021, and will likely prove to still be in style in 2030, 2040, and beyond. Aside from its inherent beauty, marble holds appeal as a kitchen countertop option as it is resistant to scorching and proves quite durable.
Solid Surfacing
Consisting of sturdy acrylic, solid surface counters are created to endure years of food prep, and other kitchen activities, without losing their beauty or functionality. Homeowners often lean toward solid surface counters as they are resistant to staining, aren't susceptible to the sun's harmful UV rays, resist moisture, and can tolerate heat better than most other materials. Furthermore, if your solid surface counters end up damaged, there is a good chance they will return to their original aesthetic with some light buffing.
Granite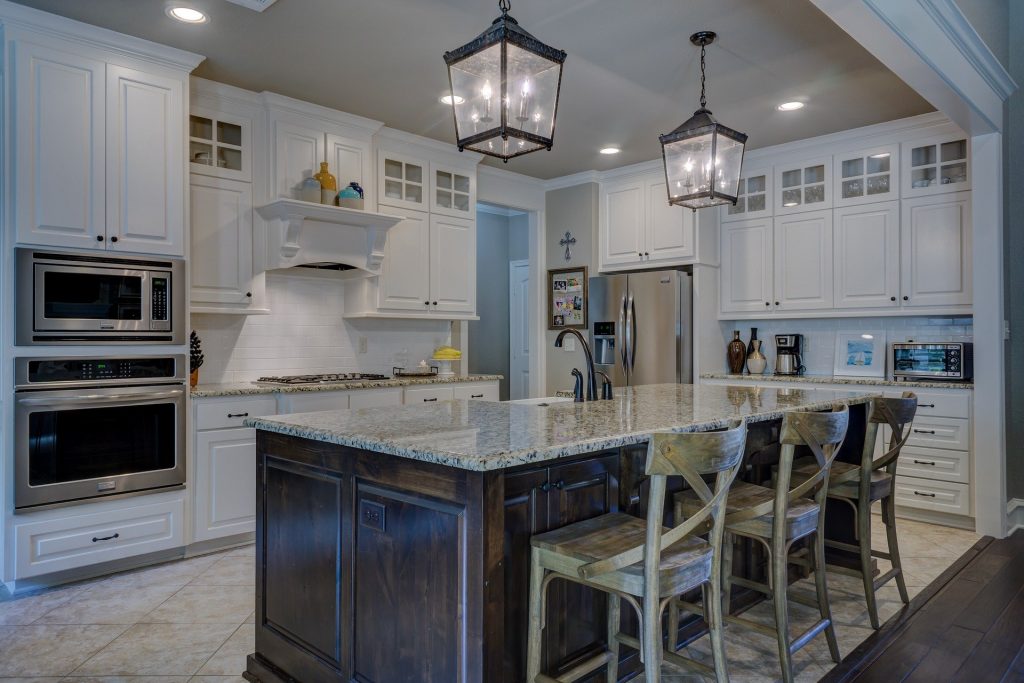 Granite is one of the hardest materials in the world, with only diamond being above it. This hardness combined with the material's natural beauty makes it the perfect material for kitchen counters. Granite is heat-resistant, scratch-resistant, and even stain-resistant. Furthermore, there is no need to add sealing to your granite kitchen counters. This non-porous surface even guards against the formation of mildew and mold by the kitchen sink.
Quartz
Kitchen counters composed of quartz primarily consist of crushed natural quartz combined with plastic resin and colored pigments for aesthetic purposes. Opt for quartz and you will be able to choose from all sorts of different patterns and colors. The icing on the cake is quartz's non-porous surface helps mitigate the collection and spread of bacteria to your food and your hands.
Tile
Modern tile is affordable, durable, and available in all sorts of different textures, sizes, and colors. Tile can be composed of stone, porcelain, or ceramic. Grout is added between the tiles and subsequently sealed to prevent the accumulation of harmful bacteria.
Laminate
If cost is your primary concern and you don't have your heart set on a chic countertop material, consider the merits of laminate for your counters. This is a durable material that won't bust your budget!
Key Takeaways:
There are plenty of different kitchen counters to choose from when undergoing kitchen remodeling
The countertop replacement option for your kitchen use and unique preferences is likely different from the optimal material for your neighbor's kitchen
Our kitchen countertop installation and design specialists are here to help you select the perfect new kitchen counter and install it to perfection
Contact Advantage Contracting Today
If your kitchen counters are old, ugly, scrapped, or otherwise flawed, reach out to us today to learn more about new counters. We offer all types of kitchen countertops and our team is here to help you choose the perfect new kitchen countertop materials that suit your unique kitchen. We install kitchen counter materials ranging from marble to quartz, granite, laminate, solid surface, and tile. You can contact us by dialing 973-696-0333 or by filling out our online contact form.