Are you looking to add some visual beauty to your home? If so, look no further than the entry door options for curb appeal projects at Advantage Contracting. New entry doors enhance both the beauty and functionality of your home while simultaneously boosting its value. Below, we delve into the merits of entry doors and detail some options for door replacement that will bring out the best in your home.
Boost Your Property's Visual Appeal With Entry Doors
Entry doors enhance the look, security, insulation, and value of your home. Update your doors and you will agree that your home will look much better, have improved insulation, and is much more capable of holding strong if anyone attempts to break in. Our entry doors are of the highest quality and are from a proven name in the industry. Let's take a look at some curb appeal ideas for 2021 and some entry door options that will boost the beauty of your home.
Therma-Tru Doors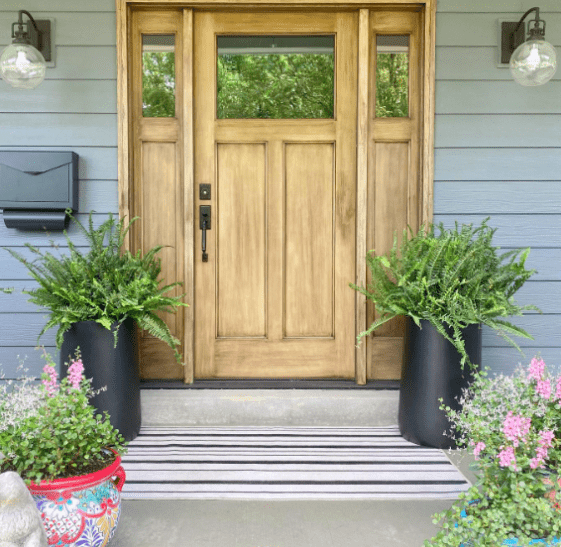 Therma-Tru has an impeccable track record of success. In fact, they've provided 70 million doors going all the way back to the early 60s, and replacement door contractors use Therma-Tru doors more often than any other brand. This allegiance has held strong for more than two decades. Check out Therma-Tru's luxury entry doors for yourself and you will agree they are top-notch. These entry doors jive nicely with just about every home's styling. A large part of the appeal of Therma-Tru doors is their tight sealing at all the points along the frame and door. After all, the last thing you want is a frame that loosens, permitting moisture and air to move indoors and damage your home while hiking your HVAC bills. Opt for Therma-Tru entry doors at your home and you will rest easy knowing they are capable of withstanding the harshest possible conditions.
Pella Windows & Doors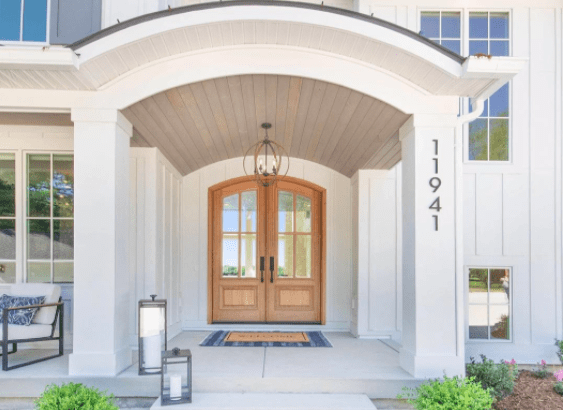 Pella is a top name in the door and window business. Pella's sterling reputation for high-quality doors, innovative design, and elite customer service is second to none. Pella's front doors are particularly popular. In fact, there is a wide variety of Pella doors to choose from, such as steel, fiberglass, and wood, each of which is available in a litany of design styles and entryway colors. You will be sure to find one that is perfect for your home!
Pella entry doors can be made with translucent, textured obscure, or decorative glass. Your Pella door can also have a decorative grille and blinds between the glass. Opt for Pella and your door's wood or composite frame will have the strong insulation necessary to save you big bucks on utility costs. It is even possible to add transoms and skylights to your Pella entry doors. In fact, your entry doors can even be equipped with embedded sensors that work directly with the home security system, ensuring remote monitoring through mobile devices.
Add in the fact that Pella relies on solely the best possible hardware for optimal security and style and you have all the more reason to add a Pella door to your home. The icing on the cake is the fact that Pella backs its doors with one of the top limited lifetime warranties in the entire industry.
Key Takeaways
Advantage Contracting provides only the best entry doors and front porch ideas for your home
Opt for a reliable door from Therma-Tru or Pella and you will be ecstatic with your entry door's look, security, and functionality
If you are looking to improve your home's beauty or insulation, you owe it to yourself to consider adding a new entry door
Contact Advantage Contracting Today!
Our entry door specialists are at your service, providing the best front door ideas and more. Reach out to us today to find out more about how we can beautify your home, improve its functionality and add to its value. You can contact us by dialing (973) 696-0333 or by filling out our convenient online contact form.