If you are wondering how to choose the right flooring for your home or business, you are not alone. You have the option of tile vs. laminate in the kitchen, wood in the living room, and so on. The numerous options are a large part of why people struggle when attempting to select the best type of flooring for their home. Don't let the abundance of choices paralyze you. Tap into our team's expertise, perform research on your own and you will make the right decision.
Wood, Tile, or Laminate?
The floor material you select for your home or business affects your home's aesthetic, your comfort, and your budget. Plenty of time, effort, and money will be invested in this project so it is imperative you make the right decision. The floor type you select should suit your home's unique floor plan and also ensure your home's look and durability are not sacrificed. This means wood flooring will make sense for one home yet laminate or tile will prove optimal for others. Let's take a look at each option.
Tile Flooring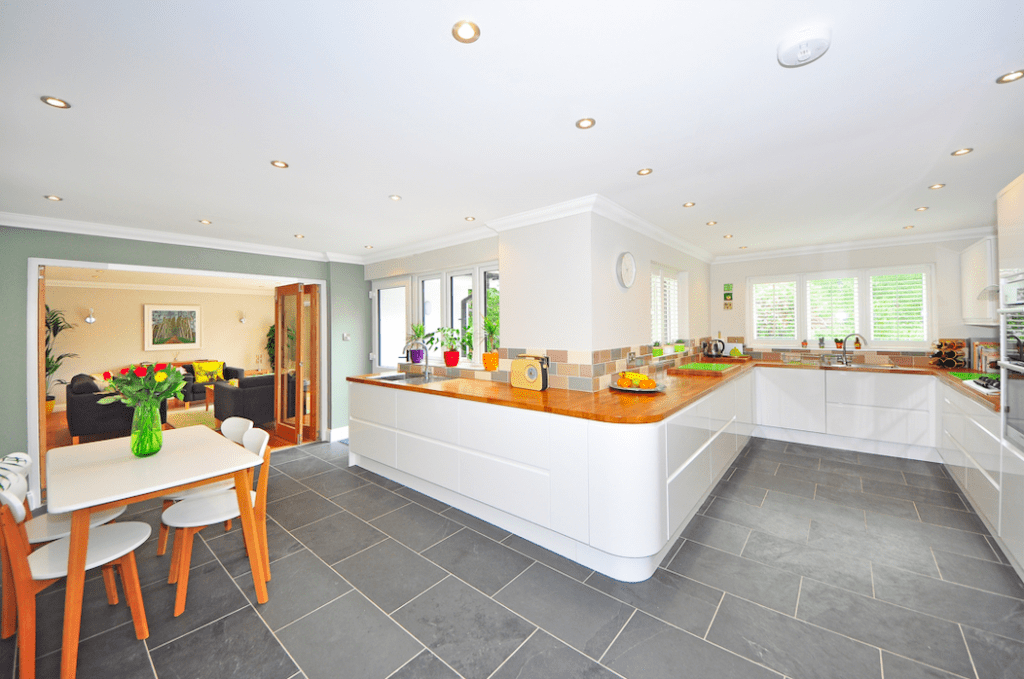 Tile flooring is available as either stone, porcelain, or ceramic. The primary difference between these types of tile is the fact that the porcelain variety has sand, is less porous, and is comparably hard. If the flooring is to be added to high-traffic spaces such as a kitchen, tile flooring is optimal. In particular, porcelain is ideal for such spaces. Opt for the unglazed variety of porcelain and you won't have to worry about any scratches developing though the surface might display wear as time progresses. Ceramic tile is comparably easy to cut and add to a home or business. Furthermore, ceramic is glazed, allowing you to add an infusion of color. Ceramic tile is particularly common in kitchens. Alternatively, stone is easy on the eyes yet it has the potential to prove slippery when moist.
Wood Flooring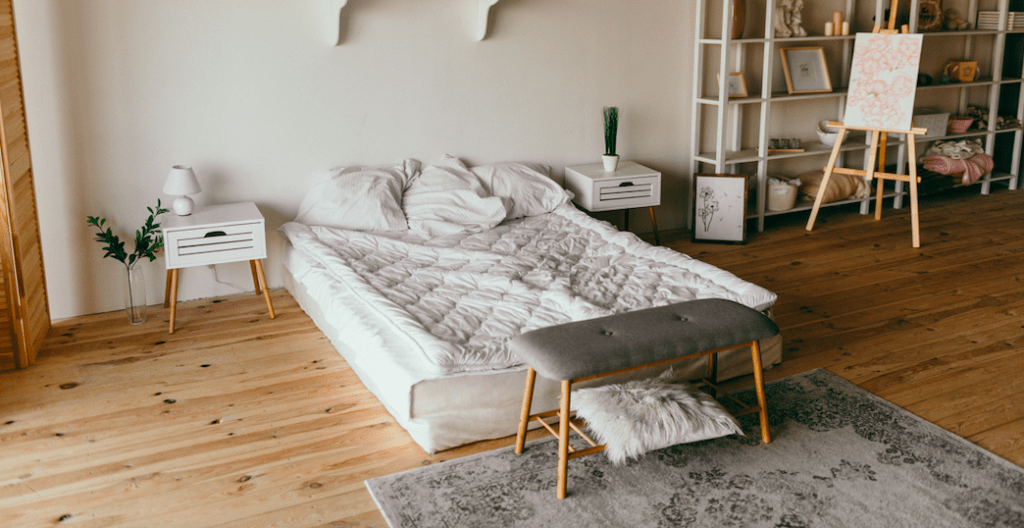 There are all sorts of intriguing options for wood flooring. Perhaps you would like finished wood floors. Others will be partial to unfinished. Some are partial to country style while others love the look of traditional or modern wood. Add in the choice between ash, maple, oak, cherry, mahogany, and walnut and you have even more to think about.
Laminate Flooring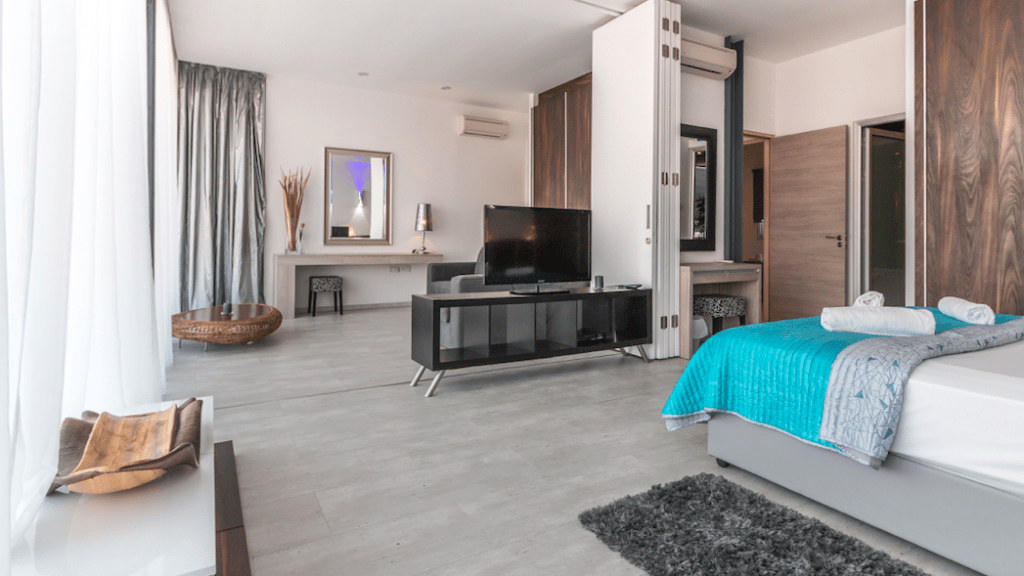 Laminate flooring continues to improve as time progresses. This type of flooring is fairly popular even though most people don't realize it. Laminate floors are available in the form of textured, embossed, smooth, hand-scraped, and other varieties. Plenty of wood floor renovations are completed with laminate flooring in an attempt to reduce the project cost. Furthermore, laminate flooring can be installed in your preferred method, be it pre-glued, glued laminate, or glueless click. If you have any questions about these methods or any other concerns about laminate flooring or other flooring options, do not hesitate to reach out to our team for invaluable insight.
Key Takeaways:
There are all sorts of different flooring types to choose from
Wood, laminate, and tile are particularly popular flooring options
Our experts are here to help you select the right flooring for your home or business
Choose wisely and your new flooring will increase the value of your home
Advantage Contracting is at Your Service
Our team is here to help you choose the perfect new floor for your home. Whether you are interested in the wood look, laminate flooring, or other types of flooring, our crew is here to help. We can add new flooring to your bathroom, living room kitchen, or any other part of your home. Reach out to us today to find out more about the merits of each type of floor and schedule installation at your home or business. You can contact us by dialing 973-696-0333 or by filling out our convenient online contact form.