Bathrooms, usually the smallest part of a home, are also the hardest to clean. But by making some modifications, you can create an easy-to-clean bathroom. Advantage Contracting, your go-to contractor for all your bathroom and kitchen remodeling services needs, shares some tips on how to design one below. A Moisture-and-Spill-Resistant Countertop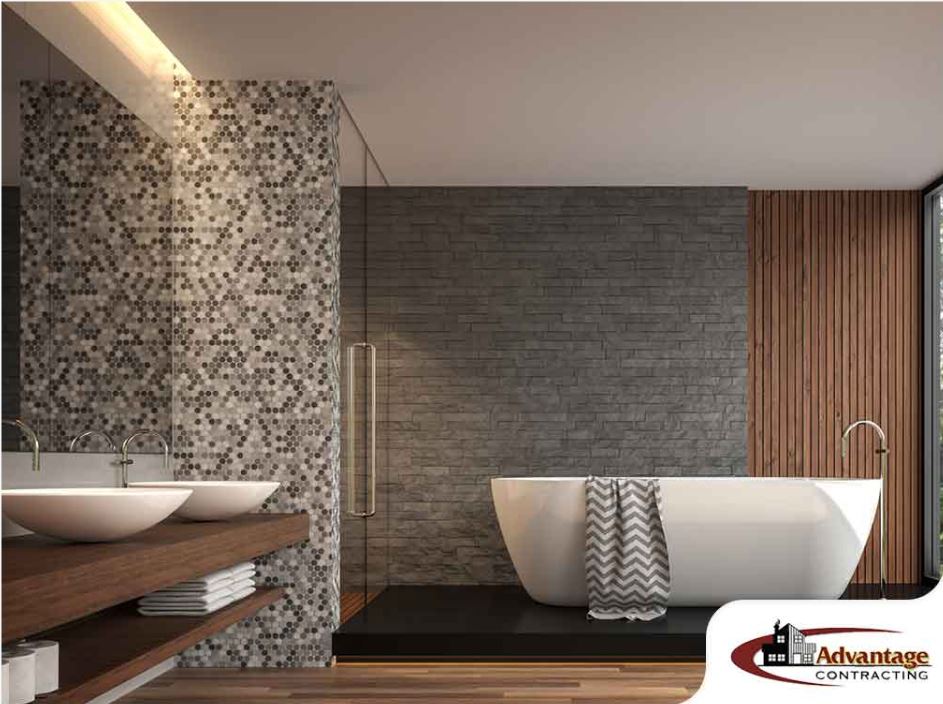 It's not unusual to find dried toothpaste, spilled mouthwash and other stains from personal care products on a bathroom countertop. Liquids can easily seep into countertops made of porous materials, producing stains that are almost impossible to get rid of. On the other hand, countertops made of water-resistant material, like laminate, for example, can resist such stains. Flooring Tiles With Little to No Grout
Grout is also a porous material, which means it's a magnet for dirt and stains. Grout stains are notoriously hard to scrub off. That's why we recommend installing wall and floor tiles that have little to no grout.
Want to know more about your options? Advantage Contracting, which offers kitchen remodeling services, has partnered with Bruce® Hardwood to offer our customers a wide variety of water-resistant flooring materials. Exhaust Fans
Even with water-resistant flooring and countertops, moisture remains problematic. Damp environments are conducive for mold formation, which are not only hard to scrub off but are also problematic for your family's health. Install an efficient exhaust fan to control the humidity in your bathroom. Bathroom Fixtures and Ergonomic Design
Normally, it would be easy to clean a small space like your bathroom. But if there are too many fixtures and it's too cramped, you may find it hard to clean hard-to-reach spots. The problem is compounded by awkwardly placed fixtures. In most cases, a complete bathroom overhaul is the only way to fix awkward and clunky designs.
Advantage Contracting, a contractor with more than two decades' worth of experience, offers a wide range of remodeling services, including bathroom and full-service kitchen remodeling services. To get a free estimate, call us at (862) 292-0003 or leave us a message on this form. We serve homeowners in Wayne and Franklin Lakes, NJ.