As your local home addition contractor, Advantage Contracting is the home improvement company of choice for homeowners throughout New Jersey. We derive our success from the satisfaction of our customers and our goal of improving your home in all aspects.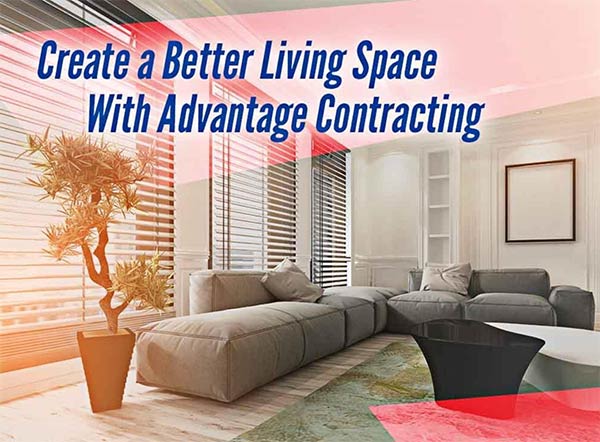 In this post, we describe how our services can help you create a better living space.
Better Roofs for More Comfortable Homes
The roof does more than just protect your home from the elements; it's also responsible for regulating your home's comfort levels and energy efficiency. So it comes as no surprise that your home won't be as comfortable and energy-efficient if your roof is in disrepair.
As your local home additions contractor, we have been installing stylish and functional roofs for over 25 years. You can choose from our selection of high-performance asphalt roofing from GAF or alternative roofing materials such as cedar shake and flat roofing systems. We'll make sure your new roof doesn't just improve your curb appeal, but also the energy efficiency and comfort levels of your home.
Home Additions
We help homeowners with the tricky process of home additions. From conception to completion, we provide comprehensive architectural, design, and construction services. Whether you're adding a new bedroom or a patio area, you can count on us for exceptional and timely results.
Kitchen Remodeling
We can also assist with your kitchen remodeling project. We're experts at reworking your kitchen into a more energy-efficient space or simply update its fixtures to keep it trendy. We also offer kitchen insulating, plumbing, and electrical services, which are all aimed to enhance your kitchen's utility and energy efficiency.
Advantage Contracting is one of the top home addition companies in New Jersey. Contact us today at (973) 696-0333 to learn more about our services. We are a local home addition contractor serving homeowners throughout Kinnelon, Wycoff, and Wayne, NJ.