At Advantage Contracting, we are a local remodeling contractor that measures success by the satisfaction of our customers. We offer a wide range of building and project management services, home improvement, and remodeling.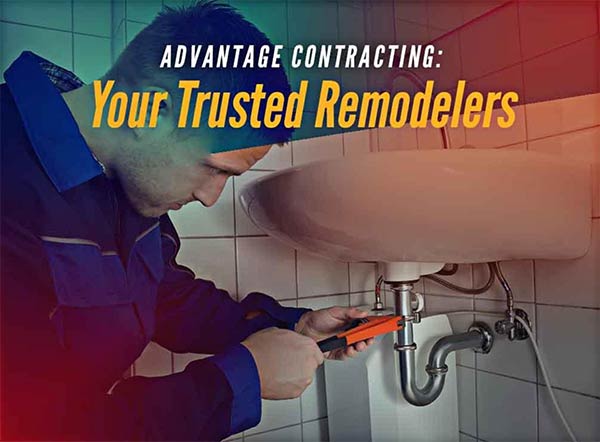 In this post, we discuss a few details about us and why we're the name to trust for home remodeling and home improvement.
Experienced Contractors
Serving the greater New Jersey area for 25 years, we've done everything from general home improvement projects to more specialized work such as kitchen and bath remodeling. Our experience gives us valuable insight ino best practices in remodeling and we've seen it all and done it all. Our experience is why we're one of the top kitchen and bathroom remodeling contractors in NJ.
Certified Contractors
Through our focus on quality workmanship and customer satisfaction, we have attained several certifications and awards. We are one of the few local contractors with the GAF Master Elite® certification, which means we can install GAF's high-performance asphalt shingles for your whole-house remodel.
We also get continuing training from GAF, and we're always up to date when it comes to the latest roofing news, strategies, and techniques. On top of this certification, we have also been awarded the Home Advisor Elite Service Award.
Quality Workmanship
We guarantee quality workmanship on every project. We focus on customer satisfaction, and more importantly, how a remodel can enhance your home's utility and beauty. As your local and experienced kitchen and bathroom remodeling contractors, we're always ready to help you achieve your remodeling goals.
Contact us today at (973) 696-0333 to learn more about our services. We are a local remodeling contractor serving homeowners throughout Wayne, Kinnelon, and Wycoff, NJ.