As we approach the final months of 2023, homeowners are looking for the freshest and most innovative ways to refresh their bathrooms. While some trends may be fleeting, others seem to be here to stay. Let's delve into the top bathroom remodeling trends of 2023 that can give your restroom a modern and rejuvenating look.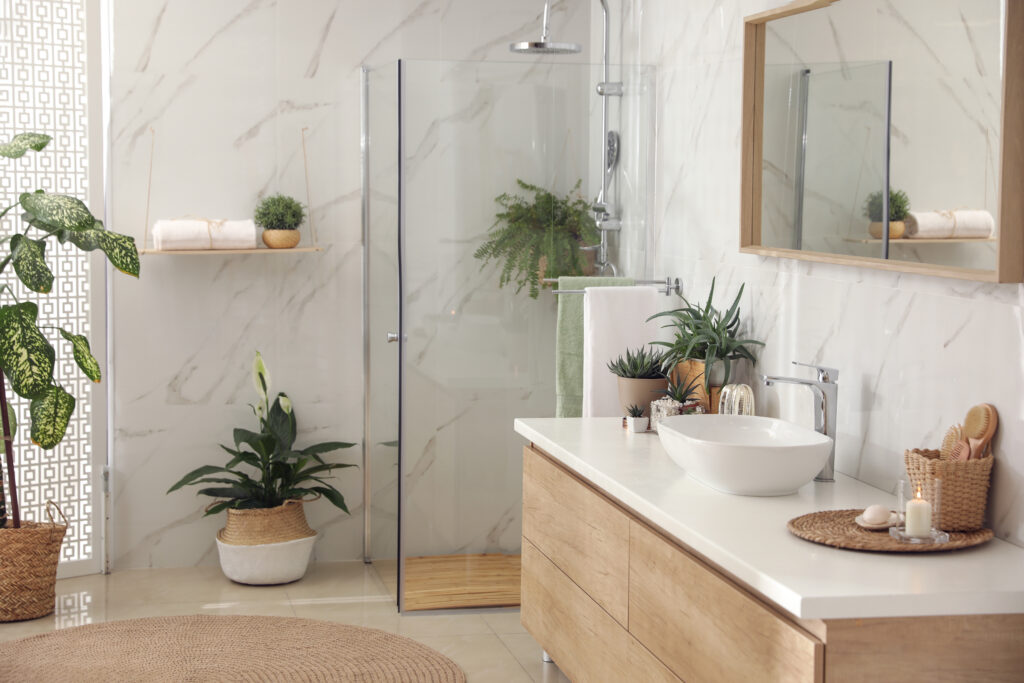 1. Earthy Tones and Natural Materials
In 2023, more homeowners are leaning towards organic, earthy palettes to bring a sense of tranquility and nature indoors. We're seeing a rise in the use of natural materials like bamboo, stone, and unfinished wood. These materials not only exude a rustic charm but are also sustainable, aligning with the growing trend of eco-friendly home improvements.
2. Smart Bathrooms
The integration of technology in home design has moved into the bathroom. From mirrors with built-in LED lighting and digital touch controls to smart showers that allow you to set your preferred temperature and flow, bathroom remodeling 2023 is about merging convenience with luxury.
3. Minimalist Designs
Simplicity is the key. Clean lines, neutral colors, and uncluttered spaces define the minimalist bathroom trend. Wall-mounted toilets, floating vanities, and frameless shower enclosures provide a streamlined and spacious look, allowing the bathroom to be a calm and restful retreat.
4. Statement Tubs
While many are opting for the minimalist look, statement bathtubs have made a notable appearance this year. Freestanding tubs, often in bold colors or unusual materials, have become the centerpiece of many bathrooms. Whether you choose a vintage clawfoot or a modern geometric design, these tubs add an instant wow factor.
5. Textured Tiles
Gone are the days of simple, flat tiles. 2023 is all about texture! From three-dimensional designs to tiles that mimic natural materials like wood or stone, textured tiles add great depth and interest to any bathroom space.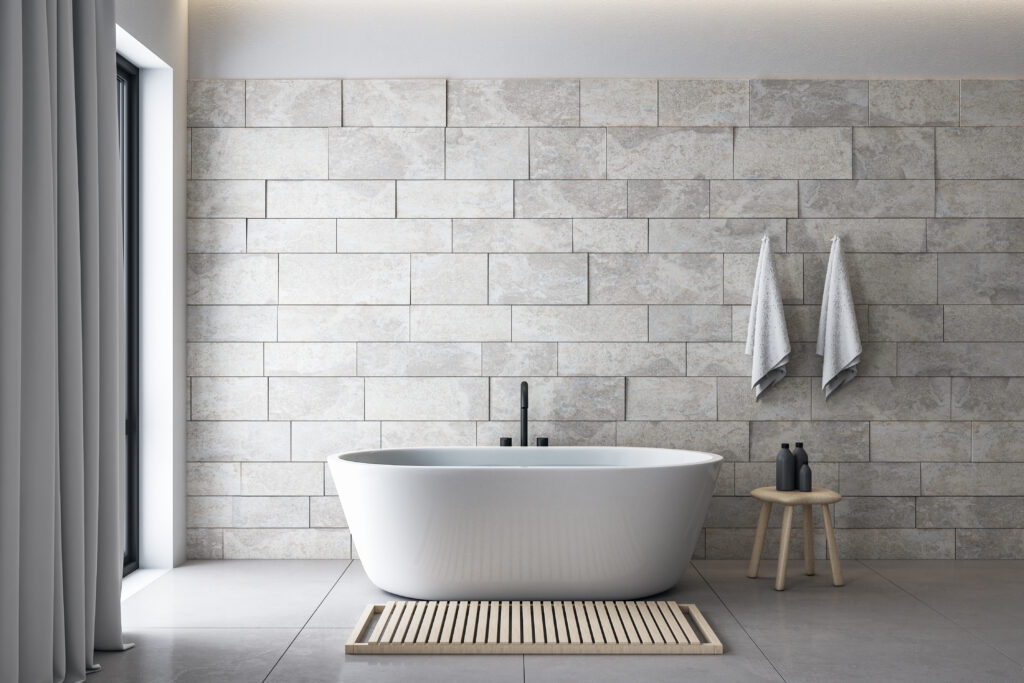 6. Eco-Friendly Fixtures
With the increasing awareness of water conservation, eco-friendly fixtures are a must-have in modern bathrooms. Low-flow toilets, sensor-based faucets, and water-saving showers not only reduce your water bill but also contribute positively to the environment.
7. Multifunctional Spaces
Bathrooms in 2023 are more than just a space to wash up. They've evolved into multifunctional rooms where you can relax, meditate, or even catch up on a book. Incorporating features like built-in benches, reading nooks, or even small saunas has turned the bathroom into a beautiful personal oasis.
Update Your Bathroom with Advantage Contracting
Ready to give your bathroom a fresh look that aligns with the latest bathroom remodeling trends this year? At Advantage Contracting, we have the expertise and dedication to bring your bathroom remodeling visions to life. With an important focus on quality and customer satisfaction, you can trust us to transform your space into something truly special that you'll love. Contact us today and let's embark on a remodeling journey together!