When you're remodeling your bathroom, the possibilities can seem endless. However, with a keen eye for design, a love of style, and a splash of creativity, Advantage Contracting can help you narrow down those options to create a space you'll love.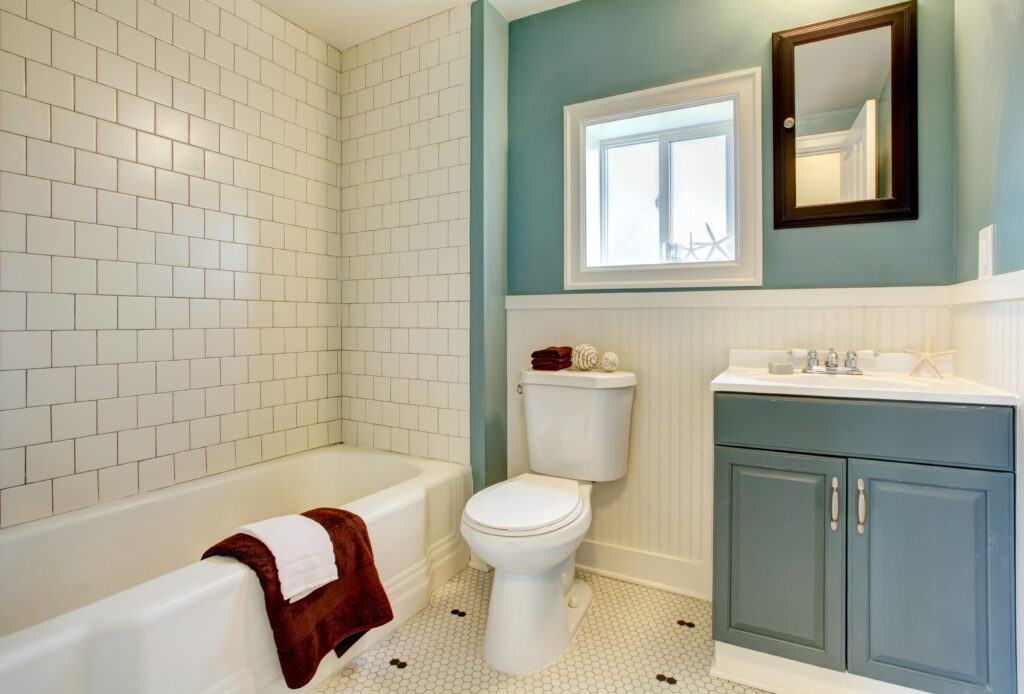 Bathing in Color: Choosing Your Palette
One of the first considerations when remodeling a bathroom is the color scheme. The bathroom tiles set the overall tone for the room, establishing a palette that determines the overall ambience. From bold, vibrant hues to soft pastels, the colors you choose will make a significant difference to your space.
The choice of color also influences the patterns and materials of your bathroom tiles. For a classic and timeless look, marble tiles in neutral colors such as white, cream, or gray offer an elegant and luxurious feel. For a more vibrant and contemporary look, brightly colored ceramic or glass tiles can infuse energy into the room.
All About Patterns: Making a Style Statement
Next, let's move on to the heart of your bathroom's aesthetic appeal: the tile patterns. The choice of pattern significantly impacts the visual dynamics of your bathroom. With the help of Advantage Contracting's expert design team, you will create a look that truly reflects your personality and style.
For a minimalist, clean look, consider a straight lay pattern with larger tiles. If you're looking to create a dramatic effect, herringbone or chevron patterns may be a perfect fit for you. These patterns can visually enlarge your room and add an element of sophistication.
For a more eclectic style, try mixing and matching different tile patterns on the floor and walls. This bold design choice can give your bathroom a unique flair and create a vibrant, captivating space.
Tile Materials: An Opportunity to Shine
The material that your bathroom tiles are made from is just as important as their pattern and color. Each material has its own texture, reflectivity, and durability.
Marble, for example, is a premium material loved by many for its timeless elegance. It can bring an upscale feel to your bathroom, thanks to its unique veining and lustrous finish. However, note that marble requires careful maintenance if it is to keep its shine.
On the other hand, porcelain and ceramic tiles are versatile, cost-effective, and easy to maintain. They come in a plethora of colors and patterns, allowing you to customize your bathroom design to your heart's content.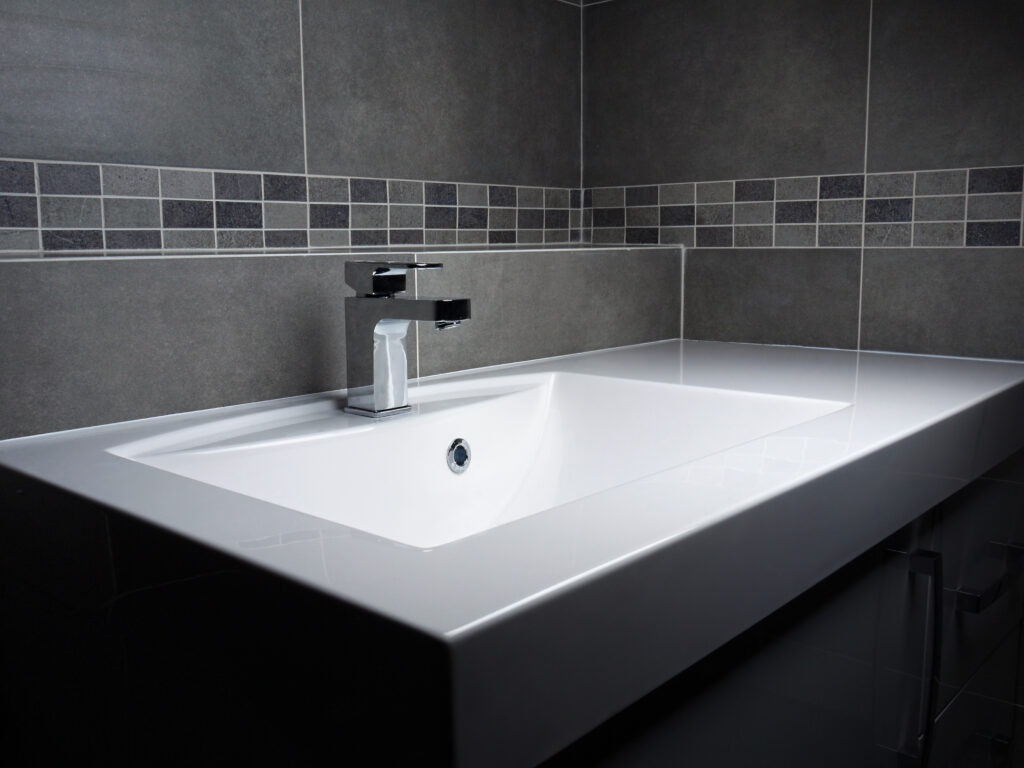 Conclusion: Create a Space You Love
Choosing the perfect tiles for your bathroom might seem daunting, but with Advantage Contracting by your side, it's a delightful journey. The right combination of colors, patterns, and materials can transform your bathroom into a space you will love.
From the floor to the walls, every element is a canvas where you can create your unique bathroom masterpiece. Whether you prefer the timeless elegance of marble or the versatility of ceramic, your style, and design will shine through in your new bathroom, making every visit a wow experience. Contact us today to get started!