Bathroom remodels can be an exciting new venture. However, depending on which company you choose to work with, there are plenty of mistakes that can be made to undermine that excitement. If you are interested in investing in bathroom remodeling in NJ, the following is a list of five common mistakes in bathroom remodels to avoid. And remember — a top-quality remodeling service like Advantage Contracting can make all the difference in your bathroom remodeling experience!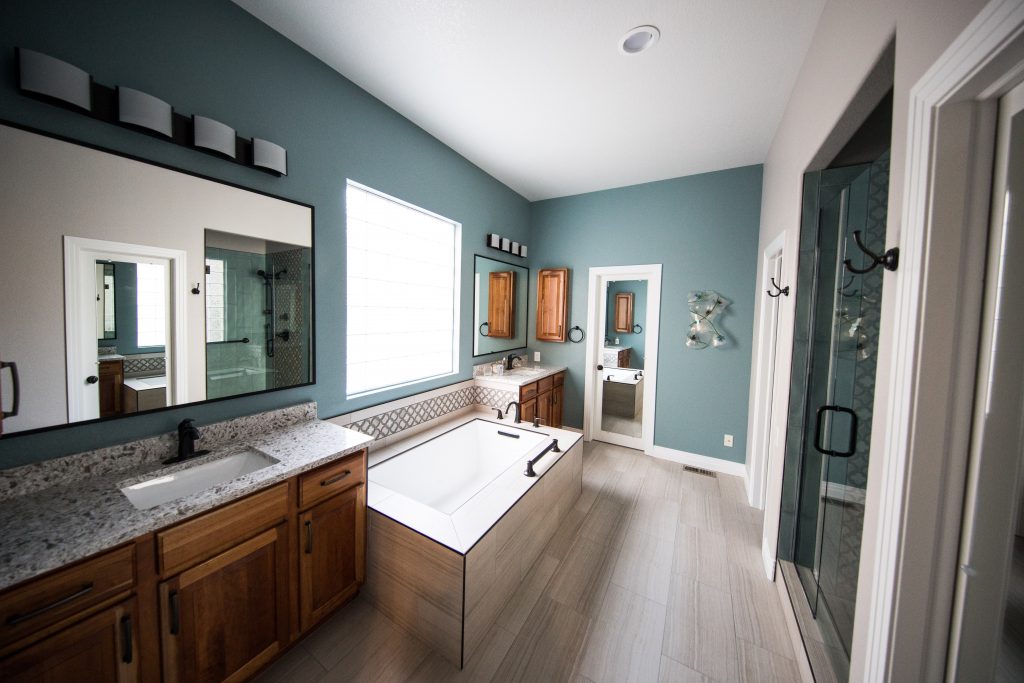 Five Common Mistakes in Bathroom Remodels
Spacing Issues
It is highly common to miscalculate the amount of space you have available which may cause you to purchase parts and pieces that do not fit in your bathroom. Ultimately, this becomes a waste of time and money and can lead to issues with your plumbing and electrical work. Luckily, by hiring a professional like Advantage Contracting the chances of mismeasuring and miscalculating are slim.
Materials
Speaking of which, another common mistake is using the wrong materials. Bathrooms are filled with moisture and often endure lots of temperature changes, thus, you must take the time to research the materials you are choosing. Some materials are terrible for bathrooms, and installing them will only result in a waste of time, effort, money, and materials.
Budgeting
Another major mistake is not taking the time to plan your budget properly. Even with limited funding, you can still remodel your bathroom in a way that is new and exciting, but you have to make sure that you are being honest about what you can afford before committing to your new renovations.
Making Minor Mistakes
Another common mistake associated with bathroom remodeling is the minor mistakes that are often made throughout the process. For instance, minor things such as leaving gaps between the appliances and the tiles or not making sure things are even or balanced before you install them. Either way, even the smallest mistakes need to be fixed to prevent them from bigger problems down the line.
Neglecting the Bathroom Fan
Lastly, the bathroom fan is highly important for any bathroom. However, many people make the mistake of not upgrading their exhaust fans when they upgrade their bathrooms. Without the proper ventilation, a bathroom can become moldy or rife with mildew, which can become a major issue over time.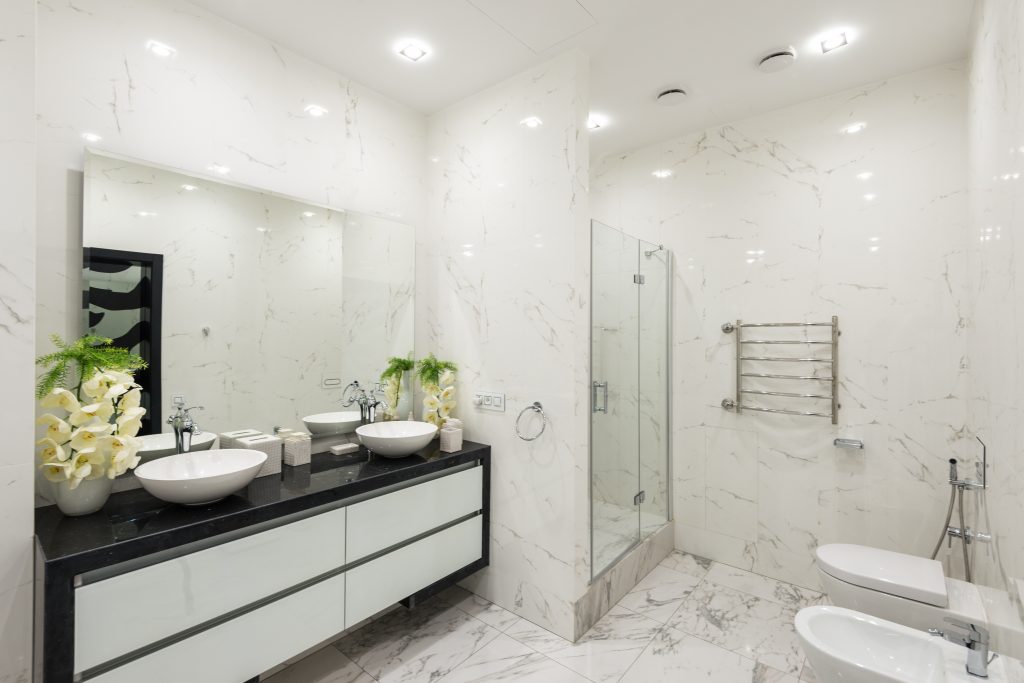 Key Takeaways:
When it comes to remodeling a bathroom, there are plenty of mistakes that can be made.
Some of the top mistakes are spacing issues, making and ignoring minor mistakes, and more.
Other common mistakes include neglecting the bathroom fan, not properly budgeting, and not choosing the right materials.
Call Advantage Contracting if you are worried about your bathroom remodel. We'll take the stress out of it, so you can enjoy the excitement!
Ready for Bathroom Remodeling Services in NJ?
Overall, if you are interested in investing in bath remodel services in NJ, we have you covered. Here at Advantage Contracting, we offer a variety of premium quality home remodeling services. Located in New Jersey, we regularly schedule consultations for those in the area who may be interested in remodeling various parts of their homes. Do you have a bathroom renovation project that could use a professional touch? Advantage Contracting is always here to serve you! Contact us today for a quote, to schedule a consultation, or to request more information.