If you're one of the many NJ homeowners that are planning a bathroom makeover this year you'll want to review what the top interior decorators and renovation contractors are saying about the latest bathroom decor trends. 2021 is promising to be a year of mixed styles and moods, from the urbane and chic to the natural and earthy, allowing you to mix and match to create a pleasing, fashionable, and practical design. Here are some of the best 2021 bathroom ideas.
Top Bathroom Decor Trends For 2021
Glass Enclosed Showers
Glass showers will be in high demand this year, with clear glass panels preferred over frosted. A glass shower lends a sense of modern sophistication, serves as a display case to show off your tile designs, and makes your bathroom seem larger than it is.
Brass And Gold Accents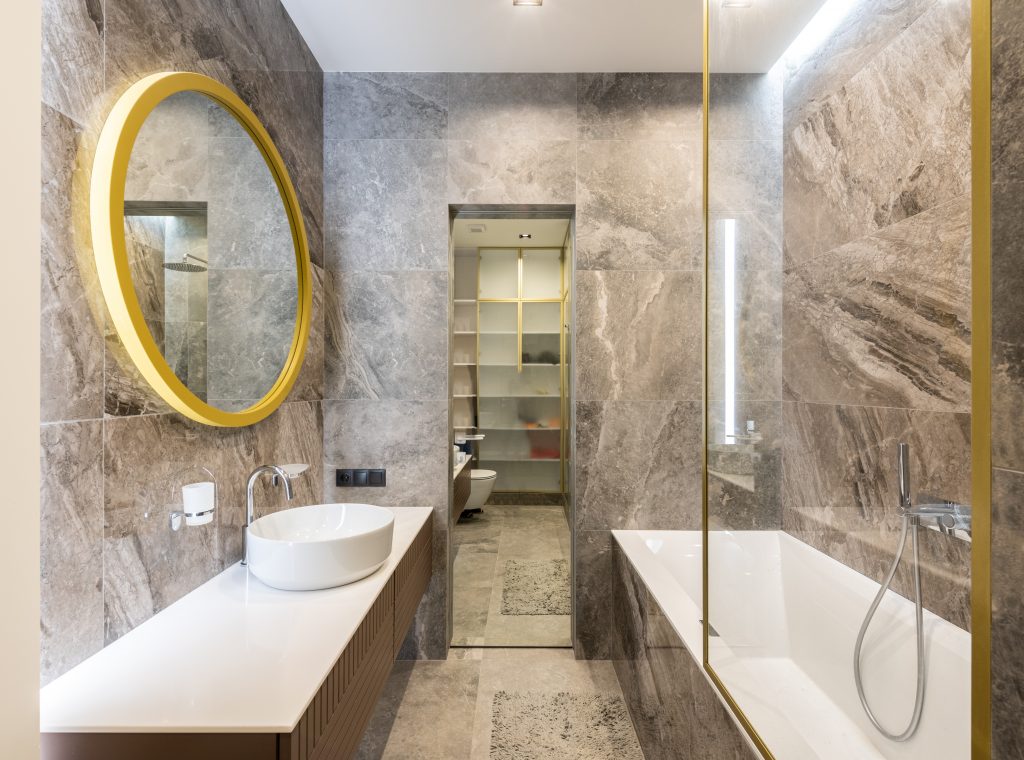 Brass accents and fixtures along with gold will be popular this year continuing a trend from 2020. Subdued and brushed finishes for your fixtures, cabinet pulls, and towel holders are preferred over shiny and polished.
Patterned Tiling
Bathroom tiles are available in a dizzying variety of patterns and geometric designs these days, along with a huge selection of textures, finishes, and shapes. You can also be creative and use them on both walls and flooring. While subdued colors and matte finishes will be a bit more popular, don't be afraid to go glossy and bright.
Muted Colors
Muted colors are trending for 2021 bathroom ideas. Light and pastel greens and blues are popular, as are pink, rose, and gray. Darker colors will show up as contrasting accents. Bright colors will be one of the bathroom trends to avoid except in patterns, but as always do what fits best with your style.
Modern Sinks & Tubs
Larger tubs with a modern contemporary design will be in demand this year, along with quirky industrial-style bathroom sinks. There are a lot of creative designs on the market, including some that could be considered modern artworks.
Underfloor Heating
Few things are comfier than warm bathroom flooring. New technologies have made underfloor and under-counter heating doable in almost any bathroom space. These systems can be used with most materials including wood, vinyl, concrete, and tile. It's one of the leading master bathroom ideas for 2021.
Natural Decor
With so many modern and contemporary bathroom decor trends this year, it makes great design sense to take the edge off with some natural touches. Create the relaxing and comfortable environment you want by adding wooden accessories, live plants, flowers, and scented candles to make your bathroom the cozy and personal space you've dreamed of.
Smart Technology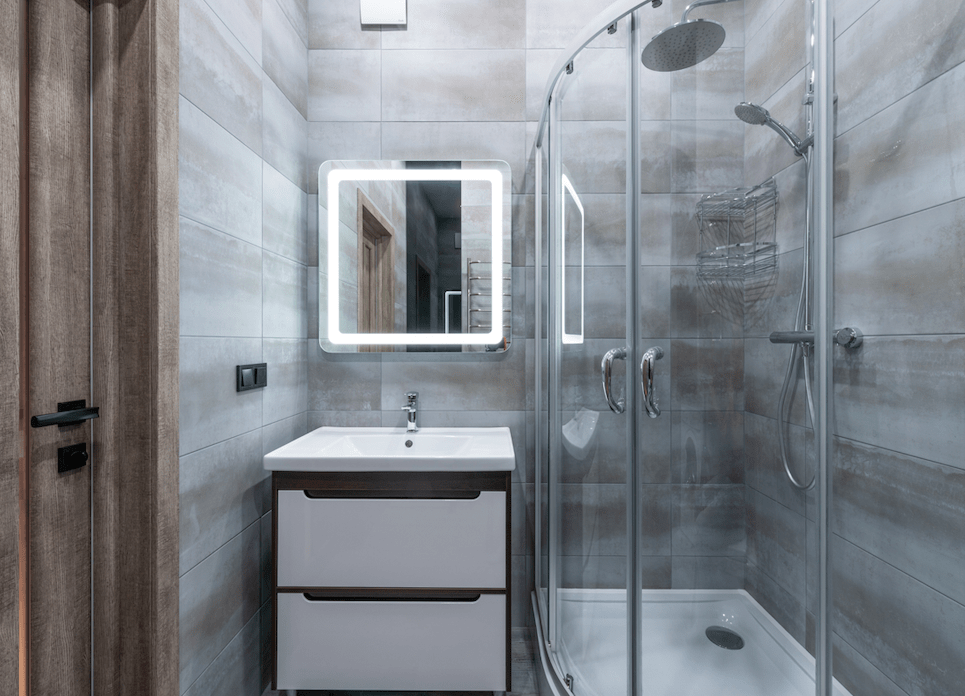 Smart devices are being used in every part of the home these days and bathrooms are no exception. Now it's possible to install remote-controlled showers that will be ready at the perfect temperature when you walk in, voice-activated heating and lighting, mirrors you can talk to, TVs, Bluetooth® speakers systems, smart sinks, mini-fridges, and much more. Don't forget to include custom shelving and spaces in your design to accommodate all your devices.
Key Takeaways:
2021 bathroom ideas are modern and contemporary
Muted colors and geometric tiling will be popular
Smart bathroom technology is in ever more demand
Are you planning a bathroom renovation for your New Jersey home in 2021? Advantage Contracting is ready to make it happen! Give us a call at 973-696-0333 or contact us online for a free consultation and estimate.