Have you grown tired of the look of your bathroom? Maybe the wallpaper is peeling, the lighting is insufficient or there is aged tile in the shower. Perhaps your bathroom is no longer functioning as it should. If your bathroom is outdated, ugly, not functioning right, or flawed in any other way, it is in your interest to have it remodeled. Our team is here to do the remodeling for you. Let's take a look at how to estimate the cost of a bathroom remodel.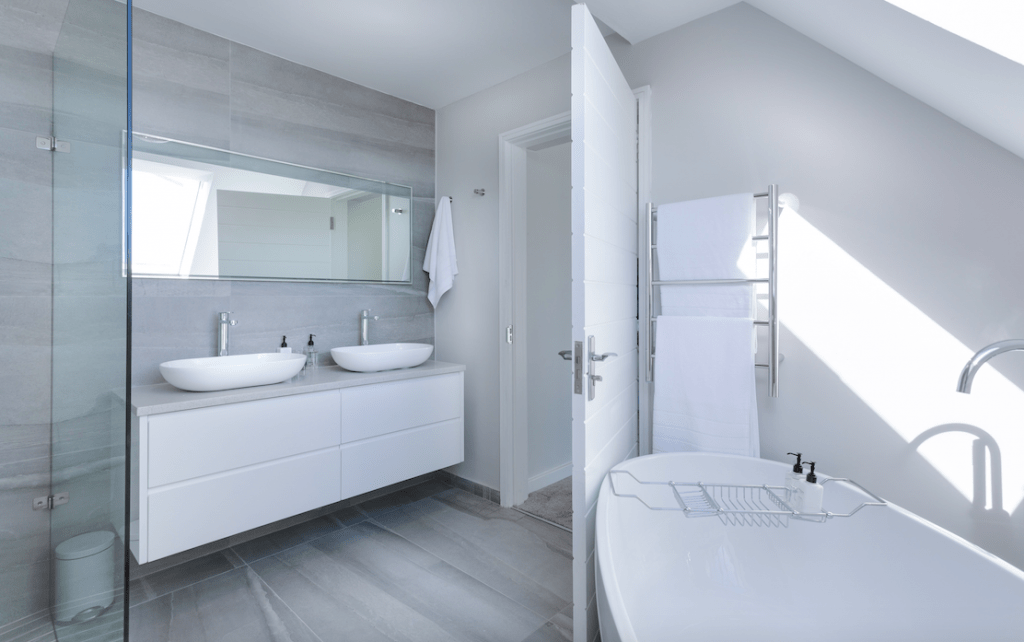 Bathroom Remodeling Pricing
In general, comprehensive master bathroom remodels typically runs from $20,000 to $50,000. However, the unique characteristics of your bathroom combined with your nuanced desires for the remodel ultimately dictate the final cost. For example, perhaps you want a specific addition or a certain material added to your bathroom. These nuanced improvements will have specific costs attached to them while other customized enhancements will be priced accordingly. In short, the total cost of your bathroom remodel hinges on several unique factors. Search the web for a bathroom remodel price estimator and you will find plenty of matching results, each of which will help you determine the true cost of improving your bathroom.
Breaking Down Bathroom Remodeling Costs
Remodeling a bathroom involves costs aside from the materials added to this space. The labor necessary to do the work is part of the total price tag. Furthermore, money is spent on planning, drawing, and tearing out the old bathroom components so new ones can be added. In general, a plumbing update typically runs from $750 to $1,000 or more. Electrical updates usually cost a minimum of $550. Lighting additions and updates usually run around $500.
The average cost of adding wall tile is around $1,000. The addition of floor tile typically costs another $500. An additional $300 is spent on drywall and backer-board. If you choose room painting, it will cost at least another couple hundred dollars.
Let's take a closer look at the brunt of the cost to remodel a bathroom. The addition of a new tub and shower is likely to cost between $6,000 and $8,000. Furthermore, around $3,000 will be necessary to add a new vanity and countertop to your remodeled bathroom. If you want a linen tower, it will likely run another thousand dollars. The addition of new sinks and faucets is likely to cost $500 to $800. If you would like a new toilet installed in your remodeled bathroom, expect to spend $200 to $500.
Additional Costs to Consider When Remodeling a Bathroom
If you plan on remodeling a bathroom in the attic of your home, it will cost additional money as you might have to hire a roofer to ensure there are no leaks and also guarantee the proper insulation is in place. Furthermore, a roofer can add a solar tube or skylight, making your bathroom remodel in the attic that much better. Furthermore, there will be added costs to performing a gut remodel of a bathroom addition simply because this project requires the expertise of a professional designer. Such a professional will plan the space and help you determine the perfect layout of fixtures for optimal functionality and aesthetic beauty.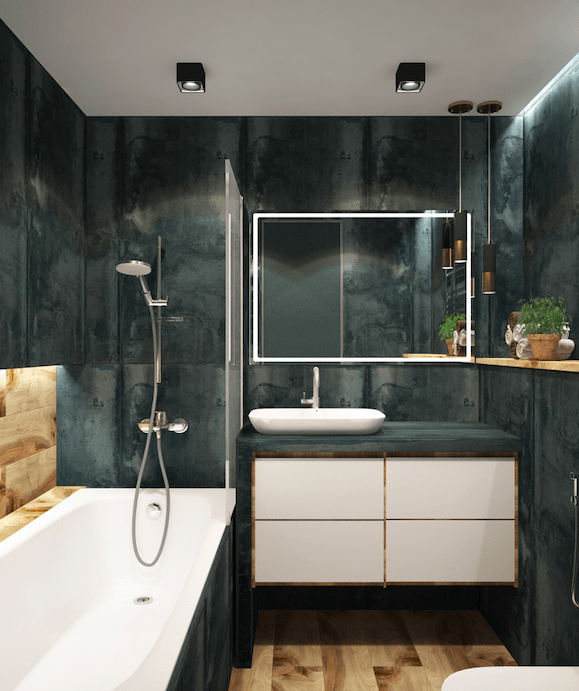 Lean on the Professionals for Your Bathroom Remodel and You Will Save Money
Do not fall into the trap of assuming you can perform a DIY bathroom remodel on your own. Even if you are good with your hands, own plenty of tools, and have time to kill, you will likely make one or several significant and possibly expensive mistakes when remodeling your bathroom. Let our bathroom remodeling professionals do the work on your behalf and you will rest easy knowing the job is done right. Reliance on the professionals helps you recoup 60% to 70% of your investment when the time comes to sell your home. Furthermore, the professionals handle all the details of the project ranging from inspections to permits, ensuring the space is up to code and perfect in all regards.
Key Takeaways:
Plan on spending a minimum of $20,000 to $25,00 for a full bathroom remodel
Luxurious bathroom remodels have the potential to cost $50,000 or more
The extent of your bathroom remodel combined with your unique design preferences ultimately shapes the final cost
Bathroom remodeling is not a DIY job. This is a project for the professionals
Advantage Contracting is on Your Side
If you are thinking about remodeling your bathroom or if you have already decided to do so, let our team do the work on your behalf. Contact us today at 973-696-0333 to find out more about our bathroom remodeling services. You can also contact us by filling out our convenient online contact form.