Home Remodeling Services in Franklin Lakes, NJ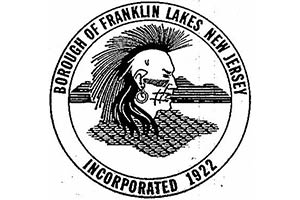 With a diverse range of building and project management services, Advantage Contracting has completed home improvement projects, including, kitchen and bathroom remodeling, room additions, roofing & siding, and more for homeowners throughout Bergen County, including Franklin Lakes, for more than two decades.
Offering a vast array of home remodeling services in Franklin Lakes
Advantage Contractors is a licensed and insured contractor and we can meet all of your Franklin Lakes home improvement needs. There's no job too big or too small–whether you're looking for a minor remodel or a major home addition, we can help you get it done efficiently and at a fair price.
Take a look at just of a few of the home remodel projects Advantage Contracting can do for you:
Kitchen Remodeling–Advantage Contractors can handle any kitchen modeling project from start to finish; from demolition to design and everything in between, we can help you craft the kitchen you've always dreamed of.
Home Additions–Before you put an addition on your Franklin Lakes home, contact us! Advantage Contracting will provide high-quality, comprehensive architect services, design construction services and more to help you gain more space for your house.
Bathroom Remodeling–Does your bathroom feel like it needs a change? Advantage has experienced bathroom remodelers in Franklin Lakes, NJ that can handle any and all parts of your bathroom remodel–from plumbing and installation to drywall and flooring, we'll help you create a bathroom that's a perfect fit for your home!
Advantage Contracting is dedicated to customer satisfaction
Our success of the last 25 years is a result of making sure every one of our customers is happy with their home remodel. That's when we know when a job is complete–not when the last piece is installed, but when you're happy. Our experts won't stop until our Franklin Lakes customers home looks exactly like they thought it would when the project started.
Experienced Franklin Lakes Remodeling Contractors
If you live in the Franklin Lakes area, and need help with a home remodel project, start planning with Advantage Contracting today! We've worked on countless homes in Franklin Lakes, NJ and can best give you the home you've always wanted. Call (973) 696-0333 to find out more about the services we offer or complete our online request form for your FREE, no-obligation estimate.