The premiere home remodeler in Wyckoff, NJ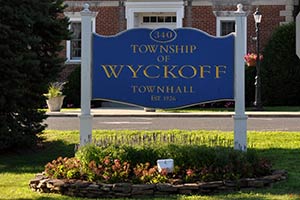 Advantage Contracting has helped Wyckoff, NJ homeowners with their house remodeling projects for 25 years. We offer numerous remodeling options for your home including kitchens, bathrooms and home additions. We give every project the same amount of attention and effort, regardless of the size.
Advantage Contracting Home Remodeling Services
Advantage Contracting can help you upgrade your Wyckoff home in a variety of ways. When you decide it's time your house gets a new look or some additional space, contact us. Not only can we handle any project, we have a team of skilled professionals to handle every aspect of your remodel.
Take a look at just a few of the home remodeling projects we can do for you:
Bathroom Remodeling–After a while, a bathroom could use an upgrade. When you decide yours does, give Advantage Contracting a call. We can help you with each step of your remodel from the demo, debris removal and fixture installation.
Kitchen Remodeling—Advantage Contracting can help you craft your dream kitchen–that includes cabinet, countertop, flooring, sink upgrades and more.
Home Additions–Ready to add more space your home? Advantage Contracting specializes in home additions for kitchens, bathrooms, garages and anywhere else in your house you feel could use an extension.
Customer satisfaction is our top priority
For 25 years, Advantage Contracting has proudly served Wyckoff, NJ homeowners to help them turn their initial house remodel designs into a tangible, completed project. Every project we take on is completed at a timely manner and for a fair cost. We know we got the job done right however based on your satisfaction. We succeed when our customers are satisfied.
Contact Us To Learn More
If you own a home in Wyckoff, NJ and are looking to upgrade part or all of it, get in touch with Advantage Contractors today. Call (973) 696-0333 or complete our online request form for your FREE, no-obligation estimate.